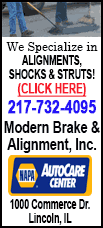 The event kicks off at 11 a.m. and runs to 4 p.m. The Vachel Lindsay Repertory Group will perform selections from his poetry at 11:15. An actress portraying Lindsay's mother, Catharine Lindsay, will also appear.

During the afternoon, a poetry jam session will feature works produced for a Vachel Lindsay contest sponsored by the literary journal Quiddity.

Visitors will also get a chance to mingle with artist John Webster and see his pen-and-ink drawings on display throughout the home. Some of Lindsay's own artwork will be on display, too.

The event is sponsored by the Illinois Historic Preservation Agency and the Vachel Lindsay Association.

The Vachel Lindsay Home State Historic Site is open Tuesday through Saturday from 10 a.m. to 4 p.m. for free public tours throughout the day. The historic home is at 603 S. Fifth St., just south of the governor's mansion.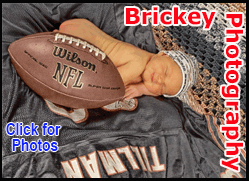 ___
A brief biography of Vachel Lindsay
Nicholas Vachel Lindsay, a major American poet, was born Nov. 10, 1879, at 603 S. Fifth St. in Springfield to Dr. Vachel Thomas Lindsay and Catharine Frazee Lindsay. He graduated from Springfield High School and studied at Hiram College in Ohio, the Chicago Art Institute and the New York School of Art.
Lindsay made three famous walking tours of the United States in 1906, 1908 and 1912, covering more than 2,800 miles. On these journeys, Lindsay traded poems for food and shelter, earning him the title of "The Prairie Troubadour."
Lindsay was catapulted to fame with the 1913 publication of his poem "General William Booth Enters Into Heaven." Two years later his poem "The Wedding of the Rose and the Lotus," calling for tolerance between Western and Eastern cultures, was printed by the U.S. Secretary of the Interior and sent to both houses of Congress in connection with the opening of the Panama Canal. His "Congo" and "Abraham Lincoln Walks at Midnight" are well-known by generations of readers.
Lindsay lectured at many universities, including Oxford, Cambridge and the University of Illinois. He performed his poetry in every state in the nation at the time.
In 1925 he married Elizabeth Conner of Spokane, Wash. Lindsay, his wife and two children returned to his Springfield home in 1929, where he died on Dec. 5, 1931.
Lindsay called himself a "rhymer-designer" and created drawings to accompany his poems. He was a leading voice in the American "New Poetry" movement, with a total published work of some 20 volumes of poetry and prose. Lindsay and other major poets and artists of his day championed a new language to express new subjects, such as civil liberties, civic excellence, and humanitarian and aesthetic values. He wrote poems of vehement protest against spiritual and environmental blight.
Sinclair Lewis called Lindsay "one of our great poets, a power and a glory in the land." Author, poet and Illinois native Carl Sandburg said, "I rate (his poems) among the supremely great American poems."
[Text from file received from the Illinois Historic Preservation Agency]