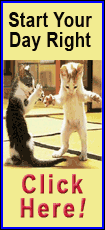 From GPS-coordinated combines with integrated recording applications for precision crop information, to accelerated development of new hybrid seeds, genetically modified seed with traits resistant to insects and tolerant to specific herbicides, never before have there been more choices available to the farmer.

When it comes to crops, one of the less predictable variables, yet offering the widest opportunities in how to farm, is that of pest controls.

Pests, as defined as United States Department of Agriculture, are weeds, insects and diseases.

What are the primary pest concerns for today's farmer?

Weeds! Worse yet, glyphosate-resistant weeds -- resistant to Roundup weedkiller.

According to local University of Extension adviser John Fulton, local fields are seeing two of the 22 globally problematic weeds: waterhemp, found primarily in soybeans, and mare's-tail. And not so far away, Indiana adds giant ragweed to waterhemp and mare's-tail.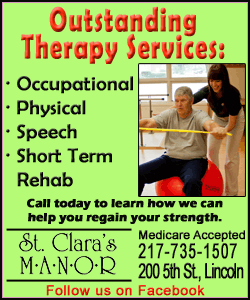 The development of plant varieties tolerant to herbicides has led to simpler, less expensive weed control and better stewardship of the land through reduced tillage. Now, however, after 30 years of heavy use and dependency on Roundup (glyphosate), some changes are needed.

In November 2012, a Purdue Extension research report said: "The existence of glyphosate-resistant weeds requires producers to use additional herbicide tools and cultural practices to effectively manage the weeds."

Agricultural companies are responding to producers' needs, taking strong action by joining forces to develop chemical technologies and gene resistance to hard-to-control weeds, as well as continuing to offer support and advancements in whole pest control systems.

The following is a brief review of some of the industry announcements made this past year that offer a glimpse into the future. There is more than a hint of expectation for more rapid advancements in seed traits, chemical and system developments.

Herbicide and application technology systems

n

In September, Dow AgroSciences announced Arylex™, a new active ingredient for herbicides. The new molecule was developed with Taminco, the world's largest producer of alkylamines and alkylamine derivatives.

Aryex is the first member of a new structural class of synthetic auxin herbicides. Arylex will be used in low-use-rate herbicides for the control of broadleaf weeds and has utility in multiple crops.

Initial registrations are anticipated beginning in 2014.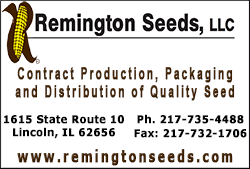 n

In February, Dow AgroSciences announced that the Enlist™ Weed Control System is awaiting regulatory approvals.

According to the news release: "Enlist Duo™ herbicide with Colex-D™ Technology would provide greater than 95 percent control of several key weed species that are tough to control or glyphosate-resistant. Used with best application practices, Colex-D Technology reduces drift by up to 90 percent compared to other 2,4-D and glyphosate herbicide formulations."

Mark Peterson, global biology leader for the Enlist system with Dow AgroSciences, spoke on a panel regarding the path forward for herbicide-resistant weed management.

"Herbicides have been shown to be a key part of efficient, sustainable weed management systems that maximize production while preserving soil and water resources," Peterson said.

"It is important to note that herbicide-tolerant crops have enabled great advances in soil conservation and carbon sequestration," he added. "Having farmers go back to widespread tillage to control weeds will negate those environmental advances."

Enlist is a next-generation system that combines innovative traits, herbicides and stewardship to deliver weed control.

Enlist corn and Enlist soybean traits were approved in October 2012 in Canada for food, feed and environmental release, and Enlist Duo™ herbicide was approved in Canada in May 2013.
n

The most recent announcement, made on Oct. 3, was that Dow AgroSciences and Synpromics R&D plan to collaborate in plant technology.

"Technologies such as those developed by Synpromics can significantly enhance Dow AgroSciences' tool kit for developing improved crops," said Daniel R. Kittle, Ph.D., vice president for research and development with Dow AgroSciences. He added that the liaison would give the agricultural industry significant potential to accelerate the gene discovery and product development of new traits.

In soybeans

Enlist E3™ soybeans are being jointly developed by Dow AgroSciences and MS Technologies. The three-trait gene stack offers tolerance to 2,4-D, glyphosate and glufosinate.

Pending approvals, the companies anticipate launching Enlist E3 soybeans to key export geographies in 2015. Enlist E3 soybean cultivation registrations are being sought in the United States and South American countries.

For corn

In April, Dow AgroSciences and Monsanto announced agreements to cross-license advanced corn trait technology. Dow AgroSciences has licensed to Monsanto its proprietary Enlist corn herbicide-tolerant trait on a nonexclusive basis. Monsanto licensed to Dow its third-generation corn rootworm technology, Corn Rootworm III, on a nonexclusive basis.

The agreements pave the way for U.S. introduction of next-generation SmartStax products, pending regulatory approvals, by the end of the decade.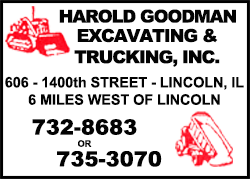 Fungicide
In July, Dow AgroSciences and Meiji Seika Pharma Co. announced signing an exclusive fungicide co-development, commercialization agreement. The fungicide offers potential use applications in cereals, vegetables, fruits and ornamentals as a foliar treatment. "The mode of action is new in cereal disease control, and the compound does not show cross-resistance to other modes of action," the announcement said.
Dow AgroSciences intends to submit this for regulatory approval in the European Union in 2014, with commercial launch expected in 2019.
Other companies not mentioned that are working on research and development applications in plant biotechnology are BASF, Bayer CropScience, DuPont and Syngenta.
Given all the advancements and some challenges created by technology, the farmer will continue to need to weigh many options for years ahead.
[By JAN YOUNGQUIST]
The Purdue University Extension article below discusses in more detail some of the pros, cons and general information about problem weeds and technology:
"2,4-D- and Dicamba-tolerant Crops -- Some Facts to Consider" (PDF)