The setting is Bugler, a fictional town in the mountains in the late 1800s. The primary character is a young woman who has been jilted by her beau and is seeking a remedy for her heartbreak.
The main character, Elise, pleads with her father to allow her to go to the Great Northwest and spend some time with a favorite aunt. The hope is that time in a new place will help heal her broken heart. Her father reluctantly agrees and arranges for his daughter's train passage.
Along the way, the train is stranded in the small mountain town of Bugler. The residents of the town open their arms and hearts to the travelers, including Elise. In her time there, she learns of love, caring and the kindness of others. The town comes to be precious to her, and her trip to visit her aunt ultimately ends in Bugler.
The storyline includes two new love interests and a final commitment by the main character to one of them. Elise marries and prepares to make Bugler her lifelong home.
"The Aspens" continues the story of Elise and her new life filled with love and family.
It adds a new character, Ethan. He is a young boy who has been severely abused and is in much need of love and healing. In addition, Elise's family grows as she and husband Mark brings twins into the world.
In this second of a series, there are also trials and challenges for Elise as well as the small community of Bugler. In the storyline, these challenges are met with courage and overcome through love, and in the end the town is a better place for having faced it all together.
Saturday morning, Morris talked about her inspiration for the series. A lifelong resident of Lincoln and Logan County, Morris said she has visited the mountains of Colorado. While the town of Bugler is completely fictional, it was the Colorado mountains that inspired its location.
Beyond that, Morris said everything else in the two books was a gift from God, and she really couldn't say any more than that.
She explained that the first book began while she was caring for her husband, who had been diagnosed with inoperable brain cancer. She said it was a horrible experience for her, her husband and their family, and she felt God had given her this make-believe story as a means of coping with what she was going through in real life.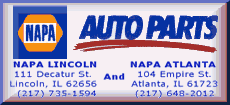 She said she spent many hours by her husband's side with a notebook, or two, or three, or four in front of her. She wrote down notes for the storyline and developed the first book in between times of jumping up to attend to her husband's needs.
Morris said that she escaped from her real world by becoming a part of the Bugler community. She said that when she was writing, she became the characters in her book and lived their life instead of her own for a brief moment.
Morris also believes that the books were intended to be an encouragement and a reassurance to everyone that there is a better way of life.
She noted that in her life, she has always wanted to be reassuring and encouraging to people, but her personality prevented her from speaking out sometimes. In the books she writes, there is a message of doing good, loving others and being a source of inspiration for those who are going through troubling times. Morris said these are the messages she wants to share with readers through an interesting and entertaining storyline.
The two books out now are part of a series she calls "Better Than A Known Way" and will soon be accompanied by a third book. Morris said the third book is finished, and the fourth book is well underway. The saga of Mark and Elise will continue, and no doubt they will face new challenges along with the small town of Bugler.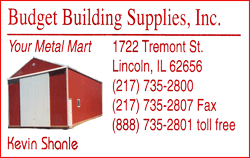 Morris is self-published and sells her books on Amazon.com as well as locally at Prairie Years in Lincoln. Right now the best price for the pair is at Prairie Years. The books can be purchased individually there for less than $10 each, a significant savings over the Amazon price.
Morris is also hopeful that the third book will be released in time for the holidays, and she said it, too, will be offered at Prairie Years.
Morris also noted that the books are written for an age group from mid-teens to maturity, with something for everyone, but most of all reassurance that there is "better than a known way."
To learn more about the books and read recent reviews, visit Morris' website. http://www.dorismyrlemorris.com/.
[By NILA SMITH]