To say that Woger is excited about this concert is an understatement.

"This year's jazz big band is the best we have ever had," he said. "This concert will be exceptional."

In addition to the big band -- and it is big with 24 members -- three other groups will be showcased on the stage. The lab band and saxophone ensemble will also perform, as well as the jazz quartet.

If you happened to attend the LC Grand Soiree a few weeks ago, you were treated to music by the quartet. This group could easily perform in the best jazz venues in Chicago. In fact, several of Woger's students are now performing in professional groups on the club circuit in the Windy City.

According to Woger, the playlist for the concert will present jazz standards from the 1930s and 1940s era of big bands, to contemporary music featuring rock and funk arranged for a jazz ensemble.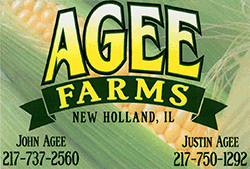 In addition to giving the public a chance to hear a premier jazz program, the Nov. 15 concert will serve a second purpose. Woger and the LC Jazz Band have received an invitation to perform at Disney World in Florida and will be traveling there during spring break 2014. This is a big deal.
"I had to submit two years of tapes from LC jazz concerts to be considered for a performance spot at the park," Woger said, "and Disney is very picky about who they select."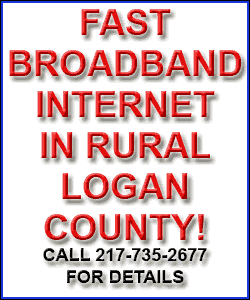 Considering the competition from groups all over the country who want to perform at the limited spots at Disney, this is a validation of the high level of accomplished musicianship at LC.
The November concert will feature a silent auction of musical instruments, antiques and original art to help defray the cost of the trip to Disney World. This is a chance for the community to preview this year's band, support the LC jazz program, and get the city of Lincoln and Lincoln College known on a national stage.
In addition to performing, the LC musicians will attend workshops presented by jazz professionals.
Woger is insistent that his musicians maintain high academic standards. Not only do the jazz students receive excellent instruction on their chosen instruments, but they also get inside information about the business of being a professional musician, choosing an agent and how to market themselves in a highly competitive field.
Tickets for the Nov. 15 performance are $2 general admission, $1 for students, and can be purchased that evening.
Woger can be contacted at Lincoln College at 217-732-3155, ext. 281, and by email at swoger@lincolncollege.edu to answer any questions.
[By CURT FOX]