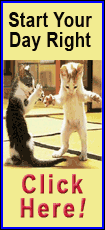 The Certified Livestock Manager Training workshops will be conducted in eight locations throughout the state, beginning Dec. 16 in Bloomington and concluding March 5 in Springfield. The other workshops are scheduled Jan. 14 in Effingham, Jan. 15 in Breese, Jan. 16 in Galesburg, Feb. 4 in Peoria, Feb. 18 in Sycamore and Feb. 19 in Freeport.

The Peoria workshop will be offered at the Civic Center during the Illinois Pork Expo and is a new addition to the schedule. Interested producers can complete their training in the morning and then visit the trade show in the afternoon.

"All workshops will offer a general curriculum this year, designed to keep producers current on the latest industry practices," said Warren Goetsch, bureau chief of environmental programs for the Illinois Department of Agriculture. "The curriculum will cover not only the basics of nutrient management, but also new technologies, research and trends, so even producers who have completed the training before and are renewing their certification will benefit."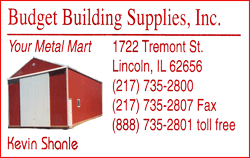 The Livestock Management Facilities Act requires facilities with 300 or more animal units to have at least one employee certified in proper manure handling procedures. For facilities with 300-999 animal units, the employee must either attend a workshop or pass the Illinois Department of Agriculture's Certified Livestock Manager exam. Employees of facilities with 1,000 or more animal units must do both to achieve certification.
Employees also have the option of taking five online quizzes. Passing them is the equivalent of having attended a workshop but does not substitute for passing the Certified Livestock Manager exam.
To register for one of the workshops, call the University of Illinois Extension at 1-800-345-6087 or register online at www.livestocktraining.com/register. The cost is $30. If more than one employee from the same farm signs up, each registration after the first will cost $20, a $10 discount.
The workshops will use the instructional manual for the national Livestock and Poultry Environmental Stewardship Curriculum, which can be bought at the time of registration for $62.50, including shipping and handling. The manual is also available on compact disc for $32.50.
There is no charge to take the online quizzes other than the cost of a manual. To register for the online program option, contact Laura Pepple at 217-244-0083 or lpepple2@illinois.edu.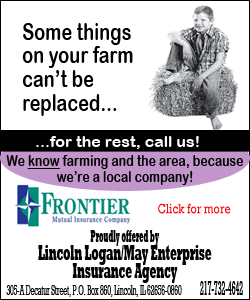 The complete schedule of workshop dates, times and locations follows:
2013-2014 workshops: Certified Livestock Manager Training
Dec. 16
McLean County Farm Bureau Building
402 N. Hershey Road, Bloomington

Jan. 14
Effingham County Extension
1209 Wenthe Drive, Effingham

Jan. 15
Clinton County Extension
1163 N. Fourth St., Breese

Jan. 16
Knox County Extension
180 S. Soangetaha Road, Suite 108, Galesburg

Feb. 4
Illinois Pork Expo
Peoria Civic Center, Peoria

Feb. 18
DeKalb County Farm Bureau Building
1350 W. Prairie Drive, Sycamore

Feb. 19
Stephenson County Farm Bureau Building
210 W. Spring St., Freeport

March 5
Illinois Department of Agriculture Building, auditorium
Illinois State Fairgrounds, Springfield
All workshops begin at 9 a.m. and will last approximately 3 1/2 hours. Registration opens 30 minutes prior to the scheduled start of each workshop, or at 8:30 a.m.
The Certified Livestock Manager exam will be given immediately after each training session.
[Text from Illinois Department of Agriculture file received from the Illinois Office of Communication and Information]