Flu facts
From the Logan County Department of Public Health
Send a link to a friend
[November 08, 2013] The flu and common cold have similar symptoms, but the flu tends to be more severe. It can be difficult to tell the difference between the two. Your health care provider may choose to give you a test within the first few days of illness to determine whether or not you have the flu.
Flu symptoms include the following:
100 degrees F or higher fever or feeling feverish (not everyone with the flu has a fever).

Cough or sore throat.

Runny or stuffy nose.

Headaches or body aches.

Chills.

Fatigue.

Nausea, vomiting or diarrhea (most common in children).
The hours for vaccines at the Logan County Department of Public Health, 109 Third St., are Monday through Thursday, 7:30 a.m. until 4 p.m. No appointment is required.
The cost of the seasonal flu shot is $27 for adults and children with health insurance that covers vaccines, $23.75 for children 6 months through 18 years of age who have no health insurance or health insurance that doesn't cover vaccines, and free to those with a Medicaid or Medicare card.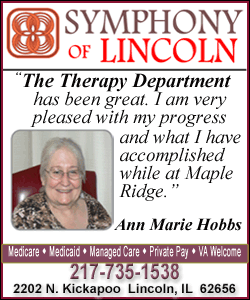 For more information on the seasonal influenza vaccine, call the health department at 217-735-2317.
For more information, visit www.flu.gov and www.lcdph.org.
[Text from file received from the Logan County Department of Public Health]