[November 09, 2013]

Send a link to a friend
Friday morning, the students of Zion Lutheran School in Lincoln put on a special assembly program to honor veterans.
Each class participated in their own special way. In addition, the school band provided music as did the school choir.
Pictures by Nila Smith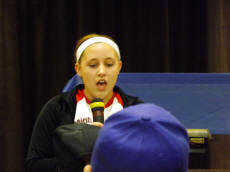 Students offered a welcoming comment and opening prayer.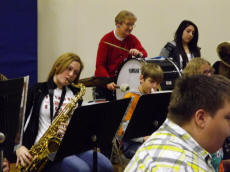 The band also did a medley called "Armed Forces on Parade." The piece included the theme songs of all branches of the military.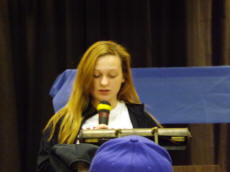 Pledges to the American and Christian flags were recited, and the national anthem was sung, accompanied by the school band.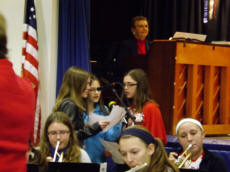 In the background, singers performed the anthems. As the different themes were sung, members of that branch of service in the audience stood up.