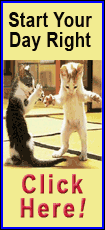 "Today's Rural Energy for America Program announcements will provide further assistance for agricultural producers and rural small business owners to save energy, promote renewable energy creation and boost the bottom line for their operation," Vilsack said. "By investing in clean, renewable energy created in rural America, USDA is able to provide new income opportunities in our small towns while supporting the Obama administration's comprehensive effort to combat the impacts of a changing climate."

Colleen Callahan, Illinois director for Rural Development, added: "Recipients will use the funding to replace outdated and inefficient equipment with energy-efficient and renewable energy technologies. This program reinforces our efforts to focus on more efficient ways to use our natural resources, cut costs and, ultimately, provide a boost to the local rural economy."
Vilsack noted that the funding announcement is another reminder of the importance of farm bill programs for the economic vitality of rural America, and a compelling reason why Congress must get a comprehensive food, farm and jobs bill passed as soon as possible. A comprehensive new food, farm and jobs bill would further expand the rural economy.
The Rural Energy for America Program, or REAP, offers financial assistance to farmers, ranchers and rural small businesses to purchase and install renewable energy systems and make energy-efficiency improvements. These federal funds leverage other private funding sources for businesses.
Vilsack announced more than $14 million in grants and loan guarantees to business owners in 22 states, the western Pacific, the Virgin Islands and Puerto Rico.
For example, Adkins Energy in Lena, Ill., received a $500,000 grant to purchase equipment for a new biodiesel plant, which will be co-located with their current ethanol facility. The Adkins plant will use corn oil, a byproduct of their ethanol production, to produce approximately 2 million gallons of biodiesel per year.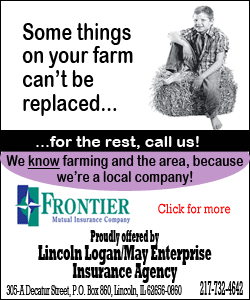 Another Illinois recipient, River Valley Vineyard in Peru, received a $12,046 grant to install a geothermal system with vertical wells to heat and cool the winery's production facility. The facility must maintain a constant temperature below 65 degrees with low humidity year-round. Compared with a conventional system, the geothermal system will save 36 percent in energy usage.
Under REAP, up to 25 percent of an eligible renewable energy system or energy-efficiency improvement project can be funded through a grant, and additional support can be provided in the form of a loan guarantee. Since 2009, REAP has helped fund more than 8,250 renewable energy and energy-efficiency projects nationwide and 364 projects in Illinois.
For more information on REAP and for the list of recipients (PDF) announced Nov. 6, visit the Illinois Rural Development website at http://www.rurdev.usda.gov/ILHome.html. Each award is contingent upon the recipient meeting the terms of the grant or loan agreement.
USDA Rural Development's investments in housing, community facilities, businesses and infrastructure have empowered rural America to continue leading the way -- strengthening America's economy, small towns and rural communities. USDA's investments in rural communities support the rural way of life that stands as the backbone of American values.
[Text from file received from USDA Rural Development, Illinois]