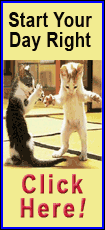 (Copy of questionnaire responses)

How Many Employees:
1 full-time, 4 part-time

Facebook Link:
https://www.facebook.com/
PeasleyFuneralHome

How long have you been a Chamber member?
11 ˝ years

I joined the Chamber because…
The resources and support the Chamber provides to local businesses is important to sustaining the longevity of our communities.

Why did you decide to invest in Logan County?
I was born and raised in Atlanta and wanted to return to the local area.

What products and services do you offer to Logan County?
Funeral and cremations – Pre-Need and At-Need traditional and cremation funeral services.

What does the future of your business look like?
With the addition of Peasley Memorials we are able to further meet the needs of our communities and customers.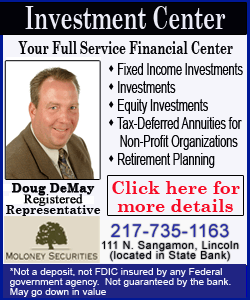 Five "Did you know?" Facts about Peasley Funeral Home & Peasley Memorials
1. Kerrigan Funeral Home which is now Peasley Funeral Home was originally on Kickapoo Street.

2. One of Lincoln's former mayors lived at the residence in the 1920's.

3. The building at 401 Delavan St. was once an apartment building.

4. There are two stained glass windows on the building.

5. There is an unfinished ballroom on the 3rd floor.
Contact person: Don Peasley, 217-732-8141
[Text copied from file received from the Lincoln/Logan County Chamber of Commerce]