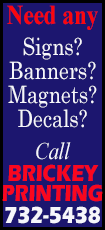 The Lincoln MKC, being introduced Wednesday in New York, is the second of four new vehicles Ford Motor Co. is counting on to revive its luxury brand. It goes on sale in the U.S. next summer for a starting price of $33,995, making it the least expensive vehicle in Lincoln's lineup.
The MKC looks similar to the concept version that debuted at the Detroit auto show last January. It's low and wide, with a sloping roof, optional panoramic sunroof and a prominent winged grille. The tailgate cuts into the sides of the vehicle, instead of the rear, allowing a long, unbroken band of taillights. A sharp crease undulates along the sides, giving the vehicle a constant sense of movement.
"I'm optimistic about it. They did everything they needed to do," said Dave Sullivan, an analyst with the consulting firm AutoPacific. Lincoln showed the MKC to media and analysts last week at the suburban Detroit estate of Henry Ford's son, Edsel, who ran the Lincoln brand in the 1920s and 1930s.
The MKC's arrival closes out an up-and-down year for Lincoln, which was America's top-selling luxury brand two decades ago but lost ground after Ford stopped investing in it. In 2010, Ford began working on a plan to remake the brand.
Lincoln kicked off its comeback last February with a 90-second Super Bowl ad introducing the redesigned and updated MKZ sedan, but because of some quality issues, the MKZ wasn't in showrooms until several months later. Then, the brand was surprised by the high demand for hybrids, so it had to retool its production plans and cut back on hybrid advertising over the summer as supplies ran low.
"It's been a huge learning year," said Matt VanDyke, Lincoln's global marketing director.
Lincoln's U.S. sales were down 3 percent through October, and vehicle research site Edmunds.com said the brand is still getting far less consideration from buyers than German luxury brands like Audi and Mercedes-Benz.
But Lincoln executives point to some successes. It has seen record MKZ sales for six of the last seven months, and Lincoln brand sales were up 38 percent in October after it launched ads comparing the MKZ to the Lexus ES.