At Castle Manor, the group hosted a quilt show featuring Quilts of Valor. In the afternoon, a group then visited St. Clara's and presented lap quilts to the resident veterans.

At Castle Manor, Andrea Tibbs, Jennifer Helm and Sandy Wilkerson were happy to sit a spell in front of the fireplace in the great room and share their feelings about quilting.

The quilt guild this year celebrated 30 years as a local organization. According to Helm, in those 30 years the group has been consistently busy learning and practicing a craft they all love.

She noted that quilting is not one of the lost arts. Even though the process began in the days of pioneers and further back, it is as relevant today as it was then. She said what the guild really enjoys is seeing that there are still young people interested in the craft, and because of that, it is an art that will never die.

For those who may be unfamiliar with it, quilting began as a means to provide warm coverings in a cold climate by using scraps of material from other sewing projects. In the early days of our history, pioneer homemakers had to make everything count. Cutting scraps into small squares and stitching them together to form a large comforter was one of the ways they did this.

Over the years, quilts have evolved, just like many other things. They became a way of expressing love and appreciation. One of the most popular older quilt patterns is the wedding ring. Pieces were carefully stitched together to make a pattern of continually interlocking rings, usually with a white background, though other colors were also acceptable. These quilts, made with love by family members, were often given to the bride and groom as a wedding gift.

It is that same act of love that brought about the Quilts of Valor program. The program was started in 2003 by Catherine Roberts of Seaford, Del. She got the idea after her own son was deployed for a year to Iraq. The concept was to be able to provide veterans returning from deployment a gift that expressed love and appreciation for their service to their country.

Roberts began networking with various quilting clubs and guilds. She put together guidelines for the quilts, requiring that all quilts be made in red, white and blue colors, and that they be lap-sized quilts measuring at least 55 by 65 inches.

Locally, Tibbs said the Quilters at Heart got involved with the Quilts of Valor through Virginia Kendrick, who has participated in the program through a Bloomington club for the past several years.

Tibbs said the Lincoln guild does something every year for an organization. She said they have done quilts that were donated to the Pregnancy Resource Center in Lincoln, and this year they decided to do quilts for seniors.

She said several quilts have been given to area nursing homes and senior living facilities. The homes are free to do with the quilts whatever they choose. She said she knew some had put them away and on special occasions present them as gifts or prizes for their residents.

She said because the guild was donating to seniors this year, it seemed only fitting that they create quilts for the local veterans who are residents at nursing homes. They chose to make their donation this year at St. Clara's Manor.

Tibbs also noted that Quilts of Valor is a nationwide movement. Some organizations choose to make the quilts and send them to the national program, but the Quilters at Heart decided they wanted to first serve veterans locally.

On Monday afternoon, a group from the guild left Castle Manor and went to St. Clara's to present the quilts to veterans there.

St. Clara's hosted a special observance for the veterans, and several were in attendance in the main dining area for the special recognition.

Those in attendance were John Eimer, Clifford Hall, Frank Ladd and Charlie Sloan.

Other vets who were not able to attend but did receive quilts were Ron Auerbach, Gerald Fritz, Norman Knollenberg, Frank Krueger, Donald Shea and Bill Teaney.

In addition to the men who were recognized, the women who had waited for them to come home and served in auxiliaries were recognized, too.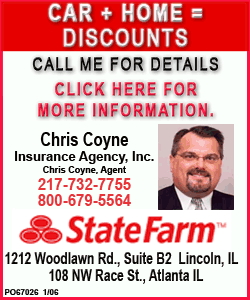 St. Clara's activity director, Penny Tipton, led activities that began with patriotic songs, and many joined in singing.
Several members of the Quilters at Heart Quilt Guild were present. The group had made many different lap quilts in patriotic fabric for the veterans. Several quilters were on hand to help hand out the quilts to the veterans.
Auxiliary members present were pinned with a unique, handmade bead flag.
Veterans were presented with handmade cards recognizing their sacrifice for our country as well.
Back at Castle Manor, 25 beautiful patriotic quilts were on display, and tours were given by Sandy Wilkerson, who talked about the quilts with visitors.
In addition to the Quilts of Valor, there was another very special quilt the group wanted to talk about.
In January last year, the guild lost a beloved member; Kathy Begolka. After Kathy's death, her husband, Chuck, brought to the guild a collection of blocks that Kathy had been preparing to piece together. The group decided they would piece the quilt and offer it as a fundraiser.
The quilt, aptly named "Kathy's Quilt" will be raffled, and will be on display at this year's Pride of the Prairie on Nov. 30.
Tibbs and Helm are avid quilters, and they say being a part of the guild is very important to them. The guild offers a variety of activities at their monthly meetings. The women say they enjoy getting together, talking about their projects and sharing new techniques they have learned in their craft. The meetings also include special guest speakers, and those are not limited to just talking about quilts.
In short, the women said the guild is about all things sewing, and they have enjoyed hearing from a variety of speakers, including those who talked about antique clothing and costume-making.
Inside the quilting world, there is one little bone of contention: Should a quilt be machine-sewn?
Tibbs and Helm, though both advocates of hand sewing, say there are benefits to both.
Machine sewing is obviously quicker and may produce a more durable quilt.
Hand sewing on the other hand, is more mobile. Helm said that when traveling; she often takes her quilt pieces with her, and she can sit and sew no matter where she is.
She also added that for herself, she feels that when she is stitching a quilt for a gift, it is a greater act of love to put it together one piece at a time by hand.
Regardless of how the quilts are stitched, the result is an extraordinary work of art that can be loved and appreciated for years to come.
The Quilters at Heart meet once a month. They currently have approximately 40 very active members, but they are always looking to welcome new people into their group. Anyone who is interested in joining can talk to any guild member and quickly become a part of this age-old tradition.
The ladies noted that new members need only have an interest in the craft to become a part of it. Those who do not quilt but would like to learn how are more than welcome; they are encouraged to come and benefit from the years of experience in the guild.
[By NILA SMITH and JAN YOUNGQUIST]