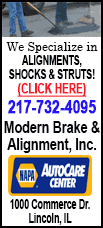 MOVIES
Cliff Robertson, "PT 109," 1963.
Released while Kennedy was still in office, the film starred Robertson depicting Kennedy as a Navy lieutenant in command of Motor Torpedo Boat PT-109 during World War II. JFK selected Robertson after viewing his screen test; first lady Jackie Kennedy's choice for the role was Warren Beatty. "It's a whopping adventure story of courage and action," said Robertson in the trailer.
Brett Stimely, "Watchman," 2009; "Transformers: Dark of the Moon," 2011; "Kill the Dictator," 2013; "Parkland," 2013.
Stimely, who has played Kennedy more than anyone, recalled meeting JFK's niece and sister-in-law, Rory and Ethel Kennedy at the 2012 Sundance HBO party for their documentary "Ethel." He said, "Ethel thanked me for doing a great job portraying Jack. I was nervous at first -- playing the 'most important man in the world' has its responsibilities. But hearing that made it all worthwhile."
Bruce Greenwood, "Thirteen Days," 2000.
Playing Kennedy during the Cuban missile crisis, Greenwood said he wanted to reflect what might have been JFK's state of mind "and the moment of clarity he had that (Soviet leader Nikita) Khrushchev was as human and terrified of the potential consequences as was Kennedy." Paraphrasing William Butler Yeats' poem "The Second Coming," the actor said, "yet things did not fall apart/ the center held / anarchy and chaos / undone in an hour of reflection / that we are one / and each other's keeper."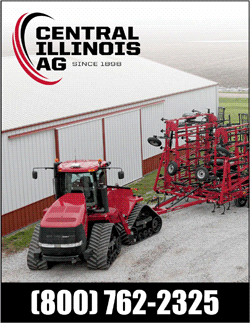 James Marsden, "Lee Daniels' The Butler," 2013.
Marsden prepared for the role by listening to podcasts of JFK's speeches, and yet getting the Kennedy accent right was "virtually impossible," the actor told Conan O'Brien. "It was a daunting thing stepping into those shoes," he said. After 11 weeks in theaters, the film had made more than $138 million worldwide.
TELEVISION
William Devane, "The Missiles of October" (ABC movie), 1974.
Devane bore a striking resemblance to the president in the television docudrama, which chronicled the Kennedy administration's handling of the Cuban missile crisis. It was loosely based on Attorney General Robert F. Kennedy's book "Thirteen Days." The first TV movie about the Kennedys after JFK's assassination was watched by more than 25.4 million viewers when it first aired.
James Franciscus, "Jacqueline Bouvier Kennedy" (ABC movie), 1981.
Known for his roles in television series such as "Mr. Novak" and "Longstreet," Franciscus starred as JFK in this TV movie focusing on the life of the first lady, who was played by "Charlie's Angels" star Jaclyn Smith. Airing the same year as the final season of "Charlie's Angels," the movie drew nearly 45 million viewers.