Seniors Madison Bishop and Matthew Langdon were varsity champions in humorous duet acting at Saturday's invitational at Normal West.

LCHS speech team enjoys success at Normal West

Send a link to a friend

[November 15, 2013] NORMAL — The Lincoln Community High School speech team began its season Saturday at the Normal West invitational under head coaches Jennifer Keith and Abigail Curry and assistant coaches Elizabeth Buttell and Wyatt Phillis.

Seniors Madison Bishop and Matthew Langdon won in varsity humorous duet acting, while senior Justin Broom was a finalist in varsity radio speaking. Junior varsity finalists were sophomores Jazzy Morecraft and Carrissa Richmond, third in dramatic duet acting; senior Bradley Miller, sixth in radio speaking; and sophomore Zac McCray, second in radio speaking.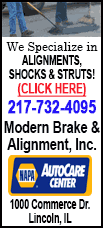 "This was a tremendous first showing for the team this year," said Keith. "Since the beginning of school, these same students have done the fall play, the 'Spooktacular Halloween' safety show for over 1,000 grade school students in preschool through third grade, and some even began madrigal rehearsals for choir before we could begin the speech season.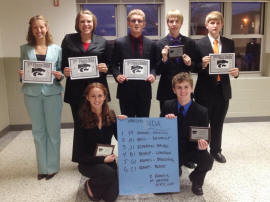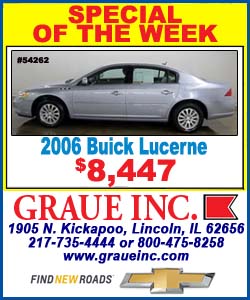 "We have a very young team, with few competitors returning from last year," continued Keith, "so the first tournament was really an experiment in what to expect, and we hope to have more finalists (this) week at Charleston."
LCHS speakers will travel to Charleston on Saturday for a 20-team invitational.
[Text from file received]