Lincoln Daily News
welcomes letters of appreciation, information and opinion on matters pertaining to the community.
As a community we need to be able to talk openly about matters that affect the quality of our lives. The most effective and least offensive manner to get your point across is to stick to the issue and refrain from commenting on another person's opinion. Letters that deviate from focusing on the issue may be rejected or edited and marked as such.
You may also send your letters by email to ldneditor@lincolndailynews.com
or by U.S. postal mail:
Letters to the Editor
Lincoln Daily News
601 Keokuk St.
Lincoln, IL 62656
Letters must include the writer's name, telephone number, and postal address or email address (we will not publish address or phone number information). Lincoln Daily News reserves the right to edit letters to reduce their size or to correct obvious errors. Lincoln Daily News reserves the right to reject any letter for any reason. Lincoln Daily News will publish as many acceptable letters as space allows.
The responses below refer to the Perspectives article posted in LDN on Nov. 13:
___
To the editor:
Thank you for a positive response to a very negative piece of distorted journalism. I was so disappointed at the slant Kelly chose for this piece. I hope that we can use this as positive motivation going forward.
Jeanne Ludwig
___
Thank you. This is a well-written response. Kelly McEvers' article was one-sided. Maybe this response will balance out the facts.
Frankie Guzzardo
___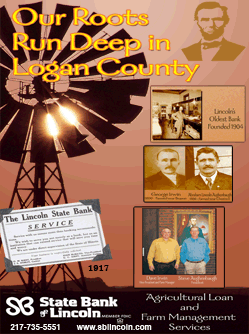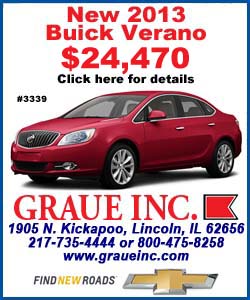 Thanks for getting a quick and thoughtful response to the NPR article.
Your assessment -- "The shot she fired was aimed far from our local citizens and politicians, and even beyond our state politics. McEvers fired her shot at Washington, D.C., and used her hometown of Lincoln to criticize the policies of our national government and how this has affected the Midwest" -- was well put!
I only quibble, and quibble vociferously, about your stance on the concealed carry law -- this is a step way back to the Old West days of carrying around firearms.
Phil Bertoni
___
In short -- very well-written! ALSO, I am certain that Ms. McEvers did not intend for her article be deemed to be one of negativism about her hometown, rather an insight into the problems of small-town America in these very difficult times.
Bill Gossett
[Posted November 15, 2013]
Click here to send a note to the editor about these letters.