'The people' mark Gettysburg Address anniversary by recording Lincoln's words

Send a link to a friend
[November 18, 2013] SPRINGFIELD — One hundred fifty years ago, President Abraham Lincoln delivered a speech about government "of the people, by the people, for the people." Today, the people are celebrating the anniversary of the Gettysburg Address by reciting Lincoln's famous words on video.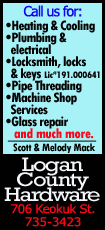 The Illinois Historic Preservation Agency has recorded hundreds of people from all walks of life delivering the address. They include children and retirees, veterans and immigrants, couples and families, people with disabilities, and people who speak foreign languages.

Screens playing montages have been set up around the Abraham Lincoln Presidential Library and Museum as part of events surrounding the Nov. 19 anniversary of the address.

The presidential library has also posted videos online. They can be seen at http://bit.ly/GettysburgYouTube.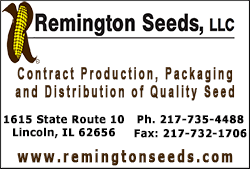 "It has been amazing to see all the different ways people deliver the address. Some choke up when they talk about the sacrifice of soldiers. Others start out a little timid and then really get into it. Some turn it into an event for the whole family," said Amy Martin, director of the Illinois Historic Preservation Agency. "Virtually everyone agrees it's a thrill and a privilege to recite Lincoln's moving words."
The agency and the presidential library hope more people will record the address. People can post them on YouTube and send the links to hpa.gettysburgaddress@illinois.gov. Some of the best will be added to the library's YouTube channel.
Abraham Lincoln delivered the 272-word address at the dedication of a cemetery for soldiers killed at the Battle of Gettysburg. The presidential library, which owns one of just five copies of the address written in Lincoln's own hand, is marking the anniversary with a special nighttime display of the address, a round table of experts, movies about the address and a series of educational events.
For details, visit www.GettysburgAddress150.com.
[Text from Abraham Lincoln Presidential Library and Museum file received from the Illinois Historic Preservation Agency]