(Copy of questionnaire responses)

How Many Employees: 8

Facebook Page:
facebook.com/LincolnLandCatering

How long have you been a Chamber member?
20 plus years

I joined the Chamber because…
access to all businesses in the area.

Why did you decide to invest in Logan County?
It's the best investment in the area.

What products and services do you offer to Logan County?
We offer quality foods and services at reasonable prices. Our foods are all made from scratch with the overall homemade appeal.

What does the future of your business look like?
The next generation will be continuing on in the future.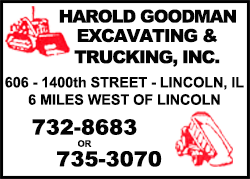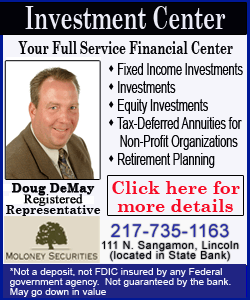 Five "Did you know?" Facts about Lincoln Land Catering:

1. We have been in business for 42 years.

2. We serve parties from 10 people all the way up to 500 people.

3. We also own "Pat's Famous Walleye" and "The Dog House" food stands located at Logan County Fair and Balloonfest.

4. Lincoln Land Catering gives free consults to anyone who is interested in parties or banquets.

5. We own a commercial grill and can travel anywhere with it.

Contact person: Pat Bay or Nick Bay, 732-7440 or 737-3473
[Text copied from file received from the Lincoln/Logan County Chamber of Commerce]