IDNR proposes regulations to implement Hydraulic Fracturing Regulatory Act

Send a link to a friend
[November 19, 2013] SPRINGFIELD — The Illinois Department of Natural Resources is accepting public comment and has scheduled two public hearings on proposed regulations to implement provisions of the state's new Hydraulic Fracturing Regulatory Act.
The regulations, when adopted, will include the most stringent environmental protections in the U.S. for high-volume horizontal hydraulic fracturing. The proposed regulations are now available for public review and comment through the IDNR website at http://www.dnr.illinois.gov/
OilandGas/Pages/
Hydraulicfracturing.aspx.

The proposed regulations include amendments to 62 Ill. Adm. Code 240, the Illinois Oil and Gas Act, and the new 62 Ill. Adm. Code 245, the Illinois Hydraulic Fracturing Act.

The proposed regulations have been submitted by IDNR to the Illinois secretary of state and were published Friday in the Illinois Register. The "First Notice" period will allow for public review and comment on the proposal through Jan. 3.

The IDNR will accept written public comments by mail or online and will host two public hearings at which comments on the proposed regulations will be accepted.

Public comments in writing can be addressed to:

Attn: IDNR Office of Legal Counsel
1 Natural Resources Way
Springfield, IL 62702.

Written comments can also be submitted to the IDNR through an online comment option on the IDNR website at this link: http://www.dnr.illinois.gov/OilandGas/
Pages/OnlineCommentSubmittalForm.aspx.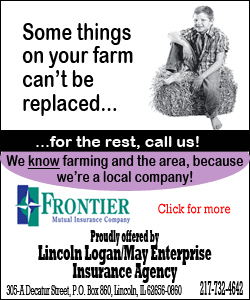 The public hearings on the proposed regulations are scheduled for Nov. 26 at the University of Illinois at Chicago and Dec. 3 at Rend Lake College in Ina. Both public hearings will begin at 6:30 p.m. For meeting details and location information, check the IDNR website at http://www.dnr.illinois.gov/
OilandGas/Pages/PublicHearings.aspx.
Following the "First Notice" review period, the IDNR will submit the proposed regulations to the Legislative Joint Committee on Administrative Rules for a 45-day "Second Notice" review. The committee will decide whether IDNR can proceed to adopt the rules.
[Text from Illinois Department of Natural Resources file received from the Illinois Office of Communication and Information]