Lincoln Daily News
welcomes letters of appreciation, information and opinion on matters pertaining to the community.
As a community we need to be able to talk openly about matters that affect the quality of our lives. The most effective and least offensive manner to get your point across is to stick to the issue and refrain from commenting on another person's opinion. Letters that deviate from focusing on the issue may be rejected or edited and marked as such.
You may also send your letters by email to ldneditor@lincolndailynews.com
or by U.S. postal mail:
Letters to the Editor
Lincoln Daily News
601 Keokuk St.
Lincoln, IL 62656
Letters must include the writer's name, telephone number, and postal address or email address (we will not publish address or phone number information). Lincoln Daily News reserves the right to edit letters to reduce their size or to correct obvious errors. Lincoln Daily News reserves the right to reject any letter for any reason. Lincoln Daily News will publish as many acceptable letters as space allows.
To the editor:

A recent NPR news report discussing the Lincoln community has generated a lot of attention lately. The report was not very flattering: high unemployment and crime, loss of businesses, dwindling middle class, etc. Unfortunately, this sensationalized reporting failed to acknowledge that these issues are reflective of towns all across America. They are not unique to Lincoln, Ill.

The report also failed to acknowledge that Lincoln has a strong community of kind, decent and responsible people. Nor did the report mention that Lincoln has an exceptional educational system made up of dedicated professionals who tirelessly strive to elevate student learning and teach strong American citizenship and values to generations of children. The report also failed to mention that in Lincoln, people work very hard to improve their community in a variety of ways and through a variety of organizations.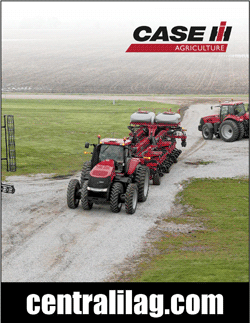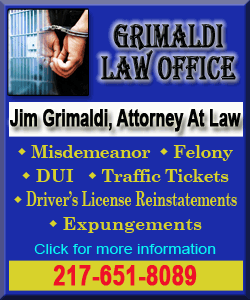 The report referenced drug use in Lincoln, but drug use crosses all boundaries and is found in the very smallest communities to the very largest communities across the United States. From a positive standpoint, our drug and law enforcement officers are doing a very good job to curb this trend in Lincoln, Ill.
If you look for negatives in a community, you will find them; if you look for positives, you will find them as well. As a Lincolnite who was raised here, chose to raise my family here and have grandchildren currently being raised here, I choose to focus on the positive aspects of our community and to rally with others to continue to make Lincoln a great place to live, work and raise a family.
Sincerely,
Tina Workman
[Posted November 20, 2013]
Click here to send a note to the editor about this letter.
NPR article by Kelly McEvers: Dwindling Middle Class Has Repercussions For Small Towns