Members of the LCHS speech team broke into finals in several categories Saturday at Charleston. Braden Tanner and Zac McCray won the junior varsity humorous duet acting competition; Madison Bishop was sixth in prose reading; Jazzy Morecraft was fifth in junior varsity dramatic interpretation and third in junior varsity dramatic duet acting with partner Carrissa Richmond; Richmond placed seventh in junior varsity dramatic interpretation; Claire Conrady placed fourth in junior varsity original comedy; and Konnor Browne placed eighth in varsity oratorical declamation.

LCHS speakers perform at Charleston

Send a link to a friend

[November 21, 2013] CHARLESTON — The Lincoln Community High School speech team continued its season Saturday at the Charleston invitational with seven events breaking into the final rounds.

Sophomores Braden Tanner and Zac McCray won the junior varsity division of humorous duet acting, while senior Madison Bishop placed sixth in varsity prose reading, and senior Konnor Browne placed eighth in varsity oratorical declamation. Junior varsity finalists also included freshman Claire Conrady, fourth in original comedy; sophomore Jazzy Morecraft, fifth in dramatic interpretation; sophomore Carrissa Richmond, seventh in dramatic interpretation; and Morecraft and Richmond, third in dramatic duet acting.
"We more than doubled our finalists this weekend over last Saturday, and that is definitely worthy of praise," said Jennifer Keith, co-coach with Abby Curry. "Speech is subjective — sometimes the judges like what we have to say and sometimes they don't, so those that were finalists last week weren't this week in all cases.
"That is difficult for students to process sometimes, but we are very pleased with how the team performed in Charleston," Keith said.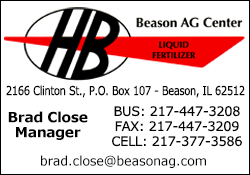 "Our thoughts and prayers do go out to our competitors and friends from around Illinois and their communities that were hit this Sunday in a tornado," Keith added. "While we compete against them, the speechies around the state are definitely a family, and we are devastated for their losses."
The team has a Thanksgiving hiatus and will return to competition Dec. 7 in Bloomington High School's invitational.
[Text from file received]