Flu facts
From the Logan County Department of Public Health
Send a link to a friend
[November 21, 2013] While influenza activity has only been sporadic throughout the U.S. to date, vaccination is still beneficial as long as influenza viruses are circulating. CDC recommends that providers begin to offer influenza vaccination as soon as vaccine becomes available in the fall, but if you have not been vaccinated by Thanksgiving or the end of November, it can still be protective to get vaccinated in December or later.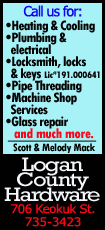 Influenza is unpredictable and seasons can vary. Seasonal influenza peaks in January or February most years, but the illness can occur as late as May.

The hours for vaccines at the Logan County Department of Public Health, 109 Third St., are Monday through Thursday, 7:30 a.m. until 4 p.m. No appointment is required.

The cost of the seasonal flu shot is $27 for adults and children with health insurance that covers vaccines, $23.75 for children 6 months through 18 years of age who have no health insurance or health insurance that doesn't cover vaccines, and free to those with a Medicaid or Medicare card.

For more information on the seasonal influenza vaccine, call the health department at 217-735-2317.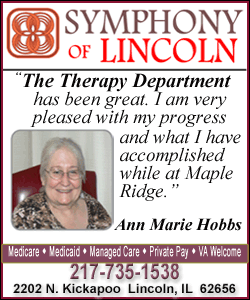 For more information, visit www.flu.gov and www.lcdph.org.
[Text from file received from the Logan County Department of Public Health]