LAMA (Lincoln Area Ministerial Association) meeting will be held Wed., Nov. 27th at 11:30 am at Safe Haven Hospice, located above Prairie Engineers on the square. Area ministers are invited to attend.
---
The Lincoln Area Ministerial Association will host a community Thanksgiving Service on Wednesday November 27th at 7 p.m. at Faith Assembly of God.
Faith Assembly of God is located at 1225 Nicholson Road.
The speaker will be Adam Quine. Child care will be provided.
The service will be open to the public and is expected to last approximately 1 hour.
This will be a great opportunity to start the holiday season off right by taking pause to give thanks for all that God has given us as a community.
---
Immanuel Lutheran Church Youth Comedy Night The Youth (JYO and LYF) will be presenting a Comedy Night on Sunday, December 8, 2013 from 7-8:30 to support our Compassion Child, Juan Carlos Santiago Sanchez. The kids will be telling (clean) jokes, doing short skits, and singing silly songs. We will also have an open mic at the end, for anyone who would like to share a joke. The youth is also asking for donations of food items (cookies, cakes, pies, snack mix, etc.), handmade items (knitted dishcloths, crocheted doilies, etc.), gift baskets, and gift cards to sell at a silent auction. The tickets will be available after Saturday service and between Sunday church service and Sunday School.
---
Family Christmas Movie Night
Dec. 11th at iWorshipCenter, Lincoln 304 N. Mclean Lincoln.
---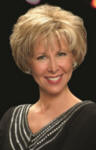 Singer Tammy Renee Harris will appear in concert at the Mt. Pulaski Christian Church Family Life Center on Thursday afternoon, Dec. 12th, 2 - 3:30 pm. Desserts will be served prior: 1 - 2 pm. There will be a free-will offering opportunity. She is "so charismatic and has such a tremendous voice", reports a previous attendee at several of her recent Illinois concerts.
---
+CrossCulture//Lincoln Youth Group Presents UGLY SWEATER CHRISTMAS PARTY (6th-12th grade) Dec. 15th, 6 PM AT "THE CRIB" (Little Lambs Daycare)1500 N. Mclean Lincoln.
---
December 20th Christmas Dinner Night @6:30pm. Bring your family and dish to share. There will be movies for the Kids and Christmas Caroling for the Family!iWorshipCenter-Lincoln 304 N. Mclean Lincoln.
---
Holiday Schedules
ST. JOHN UNITED CHURCH OF CHRIST
Seventh and Maple Streets
Nov. 29 - Pre-hanging of the Greens
Nov. 30 - Hanging of the Greens 9am
December 1,8,15,22, 29, January 5 - 8am Advent Meditation with Communion
December 1,8,15,22,29 - Advent & Appetizers - A Study: The Light Will Shine 5-6pm
December 5 - Christmas Parade
December 1 - Advent Communion 10:30 worship
December 8 - Christmas Dinner following worship
December 15 - Combined Contata at 10:30
December 21 - 7pm Longest Night worship - for those who are having hard time at the holidays
December 22 - Pre-service Bell Choir 10:15am, Music Maker's play
December 24 - 10:45pm - Pre-service Chime Choir, Christmas Eve Communion - 11pm
---
IMMANUAL LUTHERAN CHURCH
1409 Pulaski St.
Candlelight Christmas Eve Commmunion Services December 24th 7:00pm and 10:00pm
---
TRINITY EPISCOPAL CHURCH
402 Pekin St
Christmas worship times are as follows: Christmas Eve at 8pm will be a Liturgical Service. Christmas Day will be a Worship service at 9am.
Father Mark invites everyone to join them.
---
FIRST BAPTIST CHURCH OF LINCOLN
101 Broadway
Worship times each Sunday 10:00 AM. Special emphasis on Christmas carols and the messages found in Isaiah for the Church today in December.
Sunday School 9:00 AM. Classes for every age.
Wednesday, December 11th - Christmas Program for Children, 5:45 pm - Games, light meal, puppets, and birthday cake for Jesus!
Tuesday, December 24 - Christmas Eve 9:00 PM Candlelight service
---
LINCOLN
FIRST UNITED METHODIST CHURCH
302 Broadway Street, Lincoln, Illinois
December 24 - Christmas Eve Worship Services
6:30 p.m. & 11:00 p.m.– Candlelight Services
Communion will be observed at both services.
Call for more information 217-732-2204.
---
HARTSBURG UNITED
METHODIST CHURCH
December 1 - Hanging of the Greens to follow the 9:30 service with a Potluck luncheon afterward for Pastor Appreciation. Meat, drinks, & table service will be provided. Bring a dish to pass. After the luncheon we will be filling Cheer Boxes. Bring your donations of fruit, cookies, candy, etc. for Cheer Boxes with you along with any names you would like to add to the list.
Advent services will be held during regular service times. Services are held on Sunday mornings at 9:30 am.
December 24 - Our Christmas Eve Candlelight Service will be held at 6:00 pm. Our service is unique with the children and grandchildren of church members take a huge part of the service by singing, reciting poetry, and playing their instruments. Pastor Tami Werschey-Kessinger will provide a short Youthful Moments presentation to the youth in attendance and the service will end with goodie bags being given to the youth (and some adults).