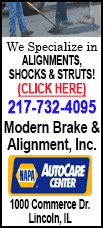 Bank of Cyprus said that deposits fell 40 percent to 17 billion euros ($23 billion) by the end of June from 28.4 billion euros six months earlier. During that period, Cyprus negotiated a financial rescue with its euro partners and the International Monetary Fund that forced uninsured depositors to take big losses on savings in the country's top two lenders.

The seized money was used to boost Bank of Cyprus' depleted capital buffers. The bank also absorbed parts of the now-defunct Laiki Bank.

A more detailed look at the statement shows that savers withdrew 4.1 billion euros from the bank during the half-year, even though Cypriot authorities imposed capital controls to prevent a run. The bank said it lost another 7.7 billion euros in deposits when the rescue agreement forced it to sell its extensive operations in Greece. Also under the deal's terms, some 3.8 billion euros in savings were converted into bank shares.

As well as unveiling its deposit losses, Bank of Cyprus said it made net loss of 1.8 billion euros during the period, much worse than last year's 134 million-euros loss.

One bright spot was the revelation that the bank's core tier 1 ratio — a measure of a bank's financial health — reached 10.5 percent midway through the year. That's above the EU-mandated 9 percent and a huge improvement from the minus 1.9 percent to which it sank at the end of 2012.

Bank of Cyprus CEO John Hourican said that the lender's focus rests on dealing with a burgeoning number of bad loans which now account for 38.8 percent of all loans.

"This will allow us to restore confidence and attract investors," Hourican said, adding that this would enable the bank to issue more loans and kick-start an economy that's projected to contract by around 13 percent over this year and next.

Unemployment is estimated to peak at just over 19 percent in 2014.
[Associated Press; MENELAOS HADJICOSTIS]
Copyright 2013 The Associated Press. All rights reserved. This material may not be published, broadcast, rewritten or redistributed.