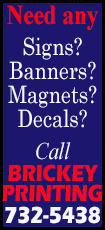 Antonis Samaras insisted Tuesday he believes "there won't be a problem" in reaching an agreement with representatives of the European Commission, European Central Bank and International Monetary Fund.

Greece nearly went bankrupt in 2010, and has since relied on a massive rescue loan program, conditional on harsh spending cuts and tax hikes to balance its budget.

Samaras' government and representatives of the three creditors are locked in talks over required measures for next year. Late Monday, Finance Minister Yannis Stournaras said creditors are demanding about 1 billion euros ($1.35 billion) in additional cutbacks.
Copyright 2013 The Associated Press. All rights reserved. This material may not be published, broadcast, rewritten or redistributed.