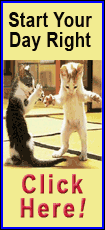 Arkady Gaydamak was sentenced in absentia to six years in prison by a French court in 2009, for masterminding the trafficking of Soviet-made weapons to Angola during a civil war in the 1990s.

Geneva prosecutors say Gaydamak, who also has French citizenship, was arrested Nov. 19 in Zurich on an unrelated matter.

Prosecutors said in a statement Wednesday that Gaydamak is being held over a financial dispute with former French football international Luis Fernandez.

Between 2005 and 2006 Fernandez managed Israeli club Beitar Jerusalem, which was owned by Gaydamak at the time.

Geneva prosecutors said the Soviet-born businessman claims diplomatic immunity and has asked to be released on bail.
Copyright 2013 The Associated Press. All rights reserved. This material may not be published, broadcast, rewritten or redistributed.