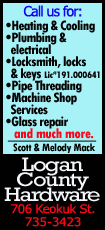 Peter Bull and his wife, Hazelmary, were ordered to pay damages in 2011 to Martyn Hall and his partner Steven Preddy for turning the couple away from Chymorvah Private Hotel in Marazion in southwestern England.

The Bulls — both devout Christians — had refused on religious grounds to let Hall and Preddy share a room.

The Bulls had denied sex discrimination and ultimately took their case to Britain's highest court.

Five Supreme Court judges ruled against them on Wednesday.

Hazelmary Bull said she was "deeply disappointed and saddened" by the ruling.
Copyright 2013 The Associated Press. All rights reserved. This material may not be published, broadcast, rewritten or redistributed.