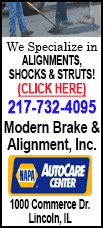 Officers found eight corpses dumped in farmland in the Sunni-dominated Arab Jabour district, a police officer said. All of the dead, men believed to be between the ages of 25 to 35, suffered gunshot to their heads, he said.

Arab Jabour, a former insurgent stronghold, is located about 25 kilometers (15 miles) south of Baghdad.

Authorities found another five corpses in a vacant lot in a residential area of the capital's northwestern Shula neighborhood, the officer said. The slain men, all in their 30s, had their hands and legs tied and suffered gunshots in heads and chests, he said. Officers found no identification on the corpses.
The discovery of executed corpses is a grim reminder of Iraq's sectarian warfare in 2006 and 2007, when both Shiite and Sunni death squads used to roam the streets and raid homes to round up people. Authorities later found the victims' corpses mutilated and left on the street.

Meanwhile, a bomb exploded Wednesday in a commercial district of Baghdad's southern Dora neighborhood, killing two civilians and wounding five, authorities said. Three mortar rounds also landed in a street in the southwestern Albu Eitha neighborhood, killing two and wounding five, police said. Gunmen also killed a civilian and wounded three when they opened fire on a crowd in the southeastern Bayaa neighborhood, officials said.

Two medical officials confirmed the casualty figures from the attacks. All officials spoke on condition of anonymity as they were not authorized to release the information to journalists.

A spike in attacks in Iraq has raised fears about a return of the sectarian bloodshed that pushed the country to the brink of civil war in 2006-2007. Violence has been on rise since April when the government launched a bloody crackdown on a Sunni protest camp. More than 5,500 people have been killed since.
[Associated Press; SINAN SALAHEDDIN]
Copyright 2013 The Associated Press. All rights reserved. This material may not be published, broadcast, rewritten or redistributed.