Suspect captured in deaths of Kan. mom, children
Send a link to a friend
[November 27, 2013] PARSONS, Kan. (AP) — The bodies of a southeast Kansas mother and her three young children were discovered Tuesday, and a suspect has been captured after a manhunt for him, authorities said.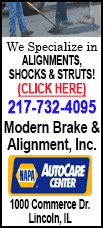 The Kansas Attorney General's office said in a statement that the 22-year-old suspect was taken into custody in Independence on Tuesday evening, but it provided no details of his apprehension. No charges have been filed and the suspect wasn't identified.

The victims are 29-year-old Cami Umbarger, of Parsons, and her three children, the statement said. Authorities did not say how they were killed or provide other details about their deaths.

Law enforcement officials concentrated their search for the suspect in Independence in southeast Kansas.

Umbarger was a licensed practical nurse who worked at the Good Samaritan Society, a nursing home in Parsons. The nursing home confirmed her employment but declined comment.

The Parsons Sun reported that police received a call Monday from concerned co-workers and family members after Umbarger didn't show up for work on Tuesday.

A candlelight vigil is planned for 7 p.m. Wednesday in Parsons.

Funeral services are planned Monday in Thayer for Umbarger, 9 year-old-Hollie Betts, 6-year-old Jaxon Betts and 4-year-old Averie Betts.

Parsons police, the Kansas Bureau of Investigation and other law enforcement agencies are investigating.

Parsons has about 10,500 residents and is about 125 miles southeast of Wichita in Labette County.
Copyright 2013 The Associated Press. All rights reserved. This material may not be published, broadcast, rewritten or redistributed.