The jocular 63-year-old chief and another Knightstown official were planning to have a detective shoot them with a Taser at a free event Wednesday night in the middle school gym in their small eastern Indiana town. Spectators — who Baker hopes feel compelled to donate — will get a firsthand look at how 50,000 volts of low-amp electricity affects the human body.
"It's a shame we have to go to the extent of having fundraisers and getting electrified and so forth, but with small-town budgets you have to do something to get by," said Baker, a lifelong Knightstown resident who has been in law enforcement for 35 years.
Many rural communities like Knightstown, a mile-square town of 2,100 about 25 miles east of Indianapolis, are having to become inventive to fund needed services, said Brian Depew, executive director of the Center for Rural Affairs, an advocacy group based in Lyons, Neb.
Depew said federal farm bill funding for rural development has fallen by a third since 2003, leaving less money for police cars and other necessities in an era of shrinking rural populations and tax bases.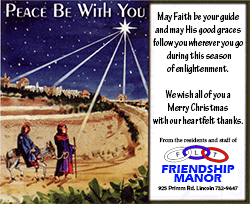 Some communities have taken to putting ads on cruisers, while others, like Knightstown, are relying on donations for help.
While Baker concedes that his fundraising gambit is extreme, he believes it will also educate the crowd, which will also get to see a police dog demonstration.
Since he became police chief in 2007, Baker has staged a series of fundraisers, including an annual golf outing and hog roast that raises about $5,000 a year and has paid for new digital cameras for the town's cruisers, blood-testing kits and other items.
Wednesday's event would not be a first for Baker, who has four children and 16 grandchildren. He was shot with a stun gun about five years ago to raise $500 for new equipment. Baker says getting stunned feels like being punched about 20 times a second in the back of the head for five seconds. It immobilizes the target and leaves him or her prone and sore, he said.
Baker will be steadied by two of his officers while he's stunned. Emergency medical technicians will be on hand, their ambulance parked outside Knightstown Intermediate School as a precaution.
Baker reprised the Taser event after a local businessman who is contributing to the cause suggested it. He said Wednesday's demonstration will re-certify him through next year in Taser use in accordance with Indiana Law Enforcement Academy requirements. Officers can choose whether or not to be stunned as part of that re-certification, he said.
Although some might question the message the stunt might send — not to mention its wisdom — Baker said that if anything, it will benefit those who attend, including children.