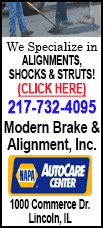 Instead, the Seahawks are adding to the list of player suspensions they've faced since Carroll took over in 2010.
"We're still trying to work through it. I'll say it again, I've always found myself looking for guys that maybe other people don't see something special in and we take a chance on a guy here or there that needs some extra consideration and care," Carroll said. "And sometimes guys they have issues and things pop up but I've always been kind of hopeful and make guys find the best in them and bring it out. Sometimes it works out and sometimes it doesn't. We'll certainly hang with our guys and take care of them."
Starting cornerback Walter Thurmond was officially suspended Tuesday by the NFL for the team's next four games for violating the league's substance abuse policy, leaving the Seahawks short-handed going into Monday's matchup against New Orleans.
Thurmond will be eligible to return to the active roster on Monday, Dec. 23, before the final game of the regular season, but his absence leaves a hole in a secondary that was previously missing starting cornerback Brandon Browner because of a groin injury.
Thurmond's suspension was first reported by NFL.com over the weekend. Thurmond took to Twitter and apologized on Sunday, writing, "Yes I made a mistake and I have to live with the consequences. I'm disappointed in myself for letting my teammates and family down."
Thurmond's is the sixth Seattle player officially suspended for substance-abuse or performance-enhancing drugs violations by the league since 2011. That doesn't include Richard Sherman, whose suspension was overturned on appeal late last season.
"I don't know that we can expect to be perfect. We would like to be, but that isn't the case," Carroll said. "It's a big challenge for these guys to do right and we want them to do it and carry through and be there when we need them and count on them. It doesn't always work that way. It presents opportunities for other guys. We've always championed that and our guys have always come through and they'll do that again in this instance."
Thurmond has started three games this season for Seattle, including the team's last game against Minnesota when he had his first interception of the season and returned it 29 yards for a touchdown. Even when he wasn't starting, Thurmond was a critical member of one of the NFL's best secondary units as the fifth defensive back in passing situations.
Thurmond beat out veteran Antoine Winfield, whom Seattle signed in the offseason, for the nickel cornerback spot during training camp. He had struggled with injuries throughout his career but was finally healthy and playing well ahead of an offseason where he will be a free agent.