Madigan releases annual holiday Safe Shopping Guide
Attorney general's guide details dangerous products of 2013

Send a link to a friend
[November 27, 2013] CHICAGO — Attorney General Lisa Madigan released her annual Safe Shopping Guide (PDF) this week, highlighting recalled toys and household items to help Illinois families create a safe environment for the holidays.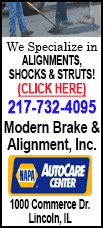 The 2013 holiday resource guide includes detailed descriptions and photographs of the nearly 100 different children's products recalled in the past year. This year's edition also includes a warning for parents and caregivers about the risks of shopping online at resale sites where previously recalled toys and children's products are still being sold.
Popular websites such as Amazon, eBay, Craigslist and eCrater are serving as a secondary market for recalled products that have been included in previous editions of the Safe Shopping Guide, which has been in publication since 2007.
Madigan's office conducted an informal survey of the annual guides and found multiple items for resale that had been previously recalled for dangerous defects, such as the Fisher-Price Little People Play 'n Go Campsite figures, which pose a serious choking hazard to young children, and McDonald's Shrek-themed glasses that were found to contain a dangerous level of the toxic chemical cadmium. Both products were found actively for sale online in spite of their recalls by the U.S. Consumer Product Safety Commission in 2010.
"We produce this guide each November to help provide parents a little peace of mind about the toys they're giving their children for the holidays, but as we all know, the recall process is never entirely fail-safe, so it's critical that parents and caregivers remain vigilant, not only at this time but throughout the year," Madigan said.
When a defective or dangerous product is recalled, retailers and manufacturers are required by law to remove the unsafe products from store shelves and alert consumers of the dangerous or defective component. But, Madigan said, online retail sites are continuing to serve as an unsafe destination for shoppers who are purchasing products from sellers who may not be aware of the dangers that caused them to be recalled through the U.S. Consumer Product Safety Commission, known as the CPSC.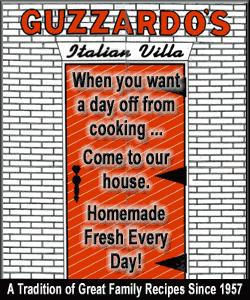 The attorney general detailed several additional products that have been previously recalled and included in the Safe Shopping Guide but can still be found for sale online:

, recalled in 2011. The cords on the monitors can pose a strangulation hazard to infants and toddlers if placed too close to their cribs. The CPSC received reports of two infants who died from strangulation associated with the cords.

Harry Potter bookends

, recalled in 2008. The paint on the bookends contains high levels of lead.

Gund Baby paperboard books

, recalled in 2010. The foam used to fill the book binding can detach and pose a choking or aspiration hazard to infants and young children.

Chicco Polly highchairs

, recalled in 2012. A child can fall on or against the pegs on the rear legs of the highchair, causing laceration or bruising.

The 2013 Safe Shopping Guide (PDF) details these products and many more. Consumers can view and download the guide at www.illinoisattorneygeneral.gov or obtain a print copy by calling the attorney general's Recall Hotline at 1-888-414-7678.

[Text from file received from the office of Illinois Attorney General Lisa Madigan]