Blackburn: 'Rumors of layoffs at Lincoln College are exaggerated'

Send a link to a friend
[October 03, 2013] "I want you to understand, we don't take this lightly," said Lincoln College President John Blackburn on Wednesday afternoon. He then went on to say that the rumor that there is a large layoff of staff looming in the future at Lincoln College is being exaggerated.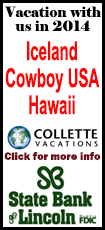 Blackburn said that indeed there are going to be a few layoffs at the two campuses in Lincoln and Normal, but altogether it would involve five full-time jobs and two part-time jobs.

Blackburn explained that enrollment is down this year, and because of that, the college needed to look at the budget and determine what needed to be done to keep the college in good financial health in the future.

"We looked at a few positions that, while they were important, were not critical," Blackburn said. He added that he understood and sympathized that for those who were laid off, they had lost their income, and that was a serious matter for them. But he said the college had to be frugal with its finances and make adjustments when and where needed. "We don't want to end up like the state, unable to pay our bills," Blackburn concluded.

About the college

Lincoln College was founded in 1865, with the groundbreaking ceremony for the first building, University Hall, taking place on Abraham Lincoln's birthday. In November of 1866 the school began teaching classes, and in 1868 the first graduating class consisted of three individuals.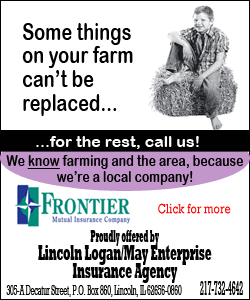 Since that time the college has continued to grow and expand its Lincoln campus. The college expanded several years ago and now offers a second campus in Normal and also has a satellite on the campus of Illinois Valley Community College in Oglesby for its Accelerated Bridge to Education program.
In recent years, the college erected the Lincoln Center, which is now the home of Lynx basketball and will soon be the new location for the Lincoln Heritage Museum.
This year the college also opened Creekside, an Outdoor Center for Environmental Education. Creekside is located just north of Lincoln.
[By NILA SMITH]