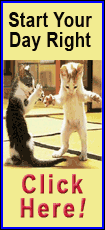 The owner of the building, Empire State Realty Trust Inc., made its market debut Wednesday more than a year and a half after announcing its intent to go public. The company first had to grapple with lawsuits brought by investors taking issue with the structure of the offering.
After a day of heavy trading, the stock ended up 10 cents, or less than 1 percent, to $13.10.
Empire State Realty Trust owns the Depression-era landmark and 11 other office properties in New York and Connecticut. It raised about $754 million after expenses. The company's plans for the money include paying off debt and paying some shareholders, including the estate of hotel magnate Leona Helmsley.
The Empire State Building's star turns in Hollywood blockbusters and TV shows and its dominant presence in the New York landscape have made it among the most beloved structures in the U.S. The opportunity to buy stock in a company that owns such a landmark doesn't come up often.
But it was a long road to an IPO.
The building, which was New York City's tallest skyscraper when it was completed in 1931, was bought by real estate investor Peter Malkin from Donald Trump and a business partner for $57.5 million in 2002.