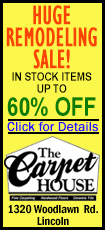 "I'm pretty (expletive) happy all the time now, to be honest," he says.
Hip-hop's troubled prince says during a recent phone interview that having his much-anticipated major label debut, "Doris," out is a relief and everything has been perfect in the time since it debuted at No. 5 on the Billboard 200 chart. He's just boarded his tour bus and was handed an advance copy of "Grand Theft Auto V."
All smiles all the time.
"Everybody's screaming," he says. "Everybody's really excited."
This is an exceptional moment in the story of Thebe Kgositsile, who made a dazzling debut three years ago as the enigmatic wunderkind rapper Earl Sweatshirt, a prodigiously talented teen rapper who was rising to fame -- but not necessarily in the way he daydreamed about.
Sure, his ecstatically received debut "Earl" and membership in the suddenly hot Odd Future collective got him a bit of notoriety. Almost immediately, though, his mother, Cheryl Harris, enrolled him in a Samoan boarding school due to his behavior, and his story took on the quality of urban myth.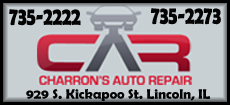 His disappearance from the public eye became one of the great mysteries of music journalism with reporters trying to reconstruct his story without his participation. That he's the son of South African poet laureate Keorapetse Kgositsile only added to the mythic quality. Cries of "Free Earl!" were common on the web and rumor was taken as truth.
The inability to control the narrative was frustrating, and the hype that ensued was impossible to match. Anticipation for new music was so high when he returned to the U.S. early last year, he wasn't sure how he'd meet the expectations. All these experiences have changed him, he says in an animated moment.
"I don't like anyone anymore," Kgositsile said. "It ruined my human relations. Overall, the places that I'm in constantly that I have to be because it's my job now, I hate so many people. ... It's just rap is such a scummy place, dog. It's like no other genre. And I'm not talking about rappers, per se. I'm talking about, the subculture of it is gross."
He chronicles the pressure of making "Doris" and tries to answer the nonstop questions about his past, his relationships with his parents and his friendship with Odd Future alpha Tyler, the Creator, in dense, dazzling bars that flow with the patience of molasses.
Mature and introspective, it is not the work of an artist overtaken by the hype machine. There are no pop star features, no songs aimed at radio airplay. Given his previous work, this should not have been a surprise.
"It took a while, though, for them to get that I wasn't about that," he said of his record company, Columbia Records, describing one of their early suggestions of "a beat from someone that already had a hook on it. It was like a beat-plus-hook pack at like Kmart."