State police website lists approved courses for firearms training
757 certified instructors approved

Send a link to a friend
[October 03, 2013] SPRINGFIELD -- Illinois State Police officials announced this week that a list of all currently approved concealed carry firearms training curriculums is now available online at http://www.isp.state.il.us/.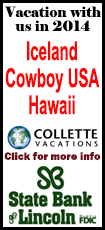 Approved curriculum is ready for use and available for all skills required by the Illinois Firearm Concealed Carry Act, such as firearm safety; basic principles of marksmanship; care, cleaning, loading and unloading of a concealable firearm; transportation of a firearm; and instruction on the appropriate and lawful interaction with law enforcement while transporting or carrying a concealed firearm. Approved instructors with access to approved curriculum may begin instruction immediately.

The department has also updated its approved firearms instructor registry, which includes a wide range of instructors who have met all eligibility guidelines and requirements. A significant number of firearms instructor applications received were either incomplete or contained errors. Letters have been sent to affected instructor applicants for correction. These applications will be processed further upon receipt of the requested information.

Approved instructors will receive a packet containing instructions outlining their responsibilities for the training under the act. This packet will also contain a "Certificate of Completion" form that instructors will issue to class attendees upon successful completion of training.
Training based on approved curriculum may begin immediately. License applications for concealed carry will be available by Jan. 5.
The Illinois State Police regularly updates its concealed carry FAQs with information regarding the Illinois concealed carry process. Updates are available at: http://www.isp.state.il.us/.
[Text from file received from the Illinois State Police]