Illinois to receive specialty crop grant funds
Funds to 12 projects will expand the availability of fresh, locally grown produce and strengthen state's farm economy

Send a link to a friend
[October 02, 2013] SPRINGFIELD -- Agriculture Director Bob Flider announced last week that Illinois will receive nearly $540,000 through the federal Specialty Crop Block Grant Program. The funds will be split between 12 projects that are intended to expand the availability of fresh, locally grown produce and strengthen the state's specialty crop industry.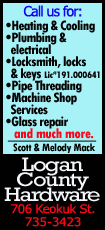 "Illinois' fertile soil and favorable climate are good for growing a wide variety of crops," Flider said. "These grants will help encourage additional production and expand access to nutritious, locally grown fruits and vegetables."

While best known for growing corn and soybeans, Illinois is the largest producer of pumpkins and horseradish in the nation and ranks among the top 10 states in the production of other specialty crops such as asparagus, cauliflower, green peas and lima beans.

Specialty crops are defined as fruits, vegetables, tree nuts, dried fruits, horticulture and nursery crops, including floriculture. The state devotes more than 117,000 acres of farmland to growing specialty crops, which produce nearly $137 million in sales for Illinois farmers.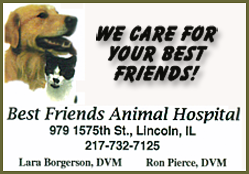 A list of the grant recipients and a brief description of their projects follows:
Partner with the Illinois Specialty Growers Association to increase training opportunities for Illinois specialty crop growers. The training will emphasize food safety requirements.

Increase local specialty crop sales at designated grocery stores and farmers markets by implementing the Illinois "Where Fresh Is" marketing campaign.

Partner with WBBM-TV, a subsidiary of CBS Inc. (CBS Community Partnership Division), to provide a targeted multimedia campaign that focuses on the importance and availability of locally grown specialty crops.

Partner with the Illinois Stewardship Alliance to obtain commitments from chefs to make at least 10 percent of their food purchases from local specialty crop growers. This will be accomplished, in part, by developing a pilot project that allows restaurants to procure local food online and by organizing chef-farmer networking events.

Partner with the Land Connection to develop a marketing plan for specialty crop growers that uses social media and to provide monthly social media starter kits during the growing season that offer specific content farmers can use to market their produce.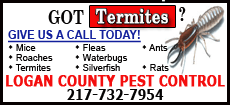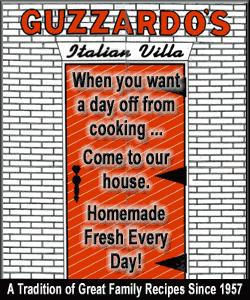 Partner with the Ag in Progress Partnership to create an educational program that teaches FFA members about the importance of honeybees to specialty crop pollination.

Partner with Experimental Station in Chicago to teach low-income, urban residents how to grow, prepare and enjoy Illinois specialty crops. The program will include in-school, after-school and summer educational programming through the 61st Street Farmers Market.

Partner with the Gary Comer Youth Center to educate urban children about the nutritional value of specialty crops and provide these children an opportunity to participate in urban agriculture through the development of a rooftop farm.

Partner with the IAA Foundation to help students make a connection between the foods they eat and the farmers who grow them by creating a new Pumpkin Ag Mag and distributing it for use in the classroom.
Partner with the University of Illinois to identify optimum varieties and planting dates for the vertical production of hydroponic strawberries in high tunnels. Results of the study will be shared through presentations, field days and newsletters.

Partner with the Horseradish Growers of Illinois to improve the size, color and taste of horseradish through the use of newly obtained germplasm materials from eastern Europe.

Partner with Southern Illinois University, the Illinois Grape Growers and Vintners Association, and Shawnee Hills Wine-Grape Association to improve the sustainability of vineyard floor management. The project will research (1) new cultural and biological under-vine management tools, such as various mulches, compost and fertilization; (2) grower reluctance to adopt new soil management methods; and (3) the value consumers place on sustainability of vineyard cultural practices.
[Text from Illinois Department of Agriculture file received from the Illinois Office of Communication and Information]