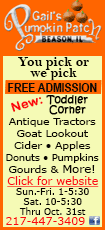 Stocks opened lower and fell steadily throughout the morning. The Dow Jones industrial average slumped nearly 200 points, but later pulled back from its slide.
Investors fretted that Republicans and Democrats were no closer to ending the budget impasse. In a speech, President Barack Obama said there was only one way out of the shutdown: "Congress has to pass a budget that funds our government with no partisan strings attached."
Investors also got some disappointing economic news.
The Institute of Supply Management said that sales fell sharply, new orders dipped and hiring weakened at U.S. service companies. The report covers industries including retail, construction, health care and financial services.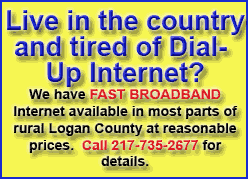 The stock market losses on Thursday marked an acceleration of gradual declines from the last few weeks. Stocks have fallen nine of the last 11 days as investors grow nervous about the political crisis in Washington and the hit to the economy if it continues.
Republicans in the House of Representatives, pushed by a core of tea party conservatives, are insisting that Obama accept changes to the health care law he pushed through three years ago as part of a budget bill. Obama refuses to consider any deal linking the health care law to routine legislation needed to extend government funding.
The U.S. Treasury Department said Thursday that the economy could plunge into a downturn even worse than the Great Recession if Congress failed to raise the debt ceiling and the country defaulted on its debt obligations.
The U.S. missing a debt payment could cause credit markets to freeze, the value of the dollar to plummet and U.S. interest rates to skyrocket, according to the Treasury report.
The head of the International Monetary Fund called it "mission-critical" that the fight over the debt ceiling be resolved as soon as possible. IMF Managing Director Christine Lagarde said if Congress fails to raise the debt ceiling, the consequences could be severe not just for the U.S. but for the global economy as well.
A default "would be so catastrophic and such a self-inflicted wound that you can't imagine we would let it happen," said Maury Fertig, chief investment officer of Relative Value Partners. "But the fact is that every day we get closer to it the possibility increases, even though it's remote."
The Dow fell 136.66 points, or 0.9 percent, to close 14,996.48, its biggest decline since Sept. 20. It was down as much as 186 earlier.
The Standard & Poor's 500 index dropped 15.21 points, or 0.9 percent, to 1,678.66. The Nasdaq composite fell 40.68 points, or 1.1 percent, to 3,774.34.