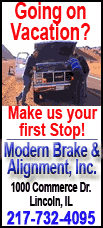 The ritual unfolds every month: The jobs report comes out, and Wall Street panics or exults. Political advocates spin. And economic analysts crowd cable-TV to offer us their insights.
It happens the first Friday of the month at 8:30 a.m. Eastern time.
Except this Friday.
The government's partial shutdown means the September jobs report is being postponed. The workers who produce it aren't deemed "essential," which is why they're among the 800,000 federal employees being furloughed.
They aren't doctors treating wounded soldiers at military hospitals or air traffic controllers ensuring that planes take off and land safely.
They're statisticians.
Yet for a subculture of Americans whose professional lives are tied to the monthly jobs report, its absence may be disorienting.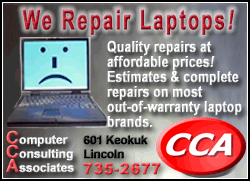 "Economists and journalists will have some withdrawal pains," suggests Mark Zandi, chief economist at Moody's Analytics and a fixture on cable-TV gabfests after the jobs reports are released.
Diane Swonk, chief economist at Mesirow Financial and another regular television presence on the morning of the jobs reports, jokes that she won't have to get up so early Friday. Yet she'll feel the loss.
The jobs report is a "flashlight into the dense forest of global economic information," Swonk says. "We've turned the flashlight off."
Wall Street traders whose computers are normally primed to spring into action milliseconds after the report is issued will have to manage without it.
"Most investors I talk to are taking a wait-and-see attitude," says Jack Ablin, chief investment officer at BMO Private Bank. "I don't think anybody is crying in their beer."
Wall Street bases its buy-and-sell decisions on countless data -- from economic growth in the United States and abroad to corporate profits, manufacturing output and home sales. But the jobs report tends to occupy center stage. Job growth drives consumer spending, which fuels most of the U.S. economy.
"The economic data everybody looks at all month long leads up to a day like Friday," says Jonathan D. Corpina, senior managing partner at Meridian Equity Partners. "Without having that core ingredient to your economic calendar, the dish really isn't going to be done."
So can stock analysts just take Friday off?
Joel Naroff of Naroff Economic Advisors in Holland, Penn., mused, half-seriously, that he might as well head to his weekend place on the Jersey shore.
"Employment Fridays are always an incredibly busy time for me," Naroff says. "This one is going to be strangely quiet."

What will the cable financial news outlets, from CNBC to Bloomberg to Fox Business Network, do Friday morning with no jobs report?