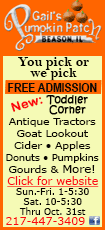 Pharrell produced several songs on Cyrus' new album. She has been featured on the latest albums from Snoop Lion and will.i.am. Big Sean requested her as the star of his "Fire" music video. And to top it off, Kanye West invited her to appear on the remix to "Black Skinhead," his anti-racism rant from his eerie and dark "Yeezus" album.
Cyrus' album "Bangerz," out Tuesday, features guest spots from Big Sean, Nelly, Future and French Montana. In an interview, Juicy J called the 20-year-old "a genius." 50 Cent, who hasn't yet worked with her, added that Cyrus "can be on anything hip-hop orientated because (she's) rebellious."
The idea of the former "Hannah Montana" star becoming a muse for rap stars seems odd to some, but Mike WiLL Made-It, who executive- produced "Bangerz," said the singer has struck a chord with rappers because she isn't following in the footsteps of pop stars like Katy Perry but creating her own bold path.
"People like Kanye are fans of music, people like Pharrell are fans of all types of music. ... It all boils down to her being very talented and not scared to do new things," said the producer, whose new single, "23," features Cyrus, Wiz Khalifa and Juicy J.
"Her voice is incredible. It's one of a kind ... no limitations," added Mike WiLL Made-It, who is behind hits like Juicy J's "Bandz a Make Her Dance" and Rihanna's "Pour It Up."
Others aren't sure if talent is the reason behind it.
"Whether you're a Miley fan or not, she is the girl of the moment," said Cori Murray, entertainment director at Essence magazine. "Business is business. They're in the music business; she's the girl of the moment, so why not get on record with the girl of the moment? That's as basic as it's going to get."
Cyrus, who will host and perform on NBC's "Saturday Night Live" this week, has been the girl of the moment for months now. It started with her transformation from teen queen to twerk queen, rising with her edgy "We Can't Stop" party-style music video. Of course, she hit new heights (or to some, new depths) with her eye-popping, sexually charged MTV Video Music Awards performance in August. It featured the scantily dressed singer twerking, gyrating on Robin Thicke and what's become her signature move -- sticking out her tongue.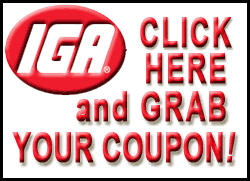 The wild child antics -- from being nude in the music video for her first No. 1 hit, "Wrecking Ball," to her embrace of drug culture in a recent Rolling Stone interview -- have made headlines. But her VMA performance and twerking with black female dancers caused another stir, with many questioning if Cyrus is wrongfully appropriating black culture as a path to success.