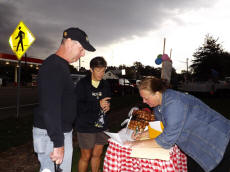 John Lebegue and friend purchase tulips from Kathy Vinyard.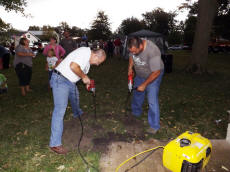 Bill Vinyard and Gene Mehan prepare a tulip bed for planting.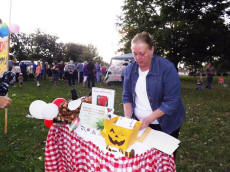 Vinyard was selling tulips and also hoping to sign up volunteers to tend the numerous flower beds that are now an attractive part of the city landscape.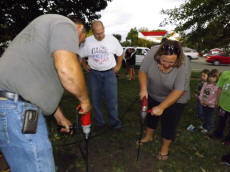 A volunteer takes over the auger, making holes for tulip bulbs.