New features added to St. John Germanfest
Children's games, 50-50 drawing and bake sale

Send a link to a friend
[October 04, 2013] The 14th annual Germanfest is set for Oct. 19, from 11 a.m. to 3 p.m., at St. John United Church of Christ, 204 Seventh. St. John is being joined by the Oasis Senior Center in providing the meal and program, which this year includes a 50-50 drawing and bake sale through the Oasis.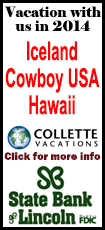 In the parking lot, an area facing Maple Street will be set aside for handicap parking only. Children's games and activities will be on a section of the lot. The Alley Kats Band will furnish music during the serving time, including polka music for dancing or listening -- outside, weather permitting. Tables for those who want to sit outside to eat or listen to the band will also be on the lot. .

Authentic German food -- brats, red cabbage, sauerkraut, German potato salad, apple strudel, German chocolate cake or angel food cake -- will be served with apple cider, tea or coffee. A hot dog meal with chips, dessert and drink will also be available. The meals will be served from 11 a.m. to 3 p.m. in the St. John Church Fellowship Hall.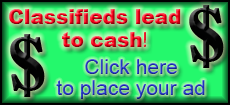 The church youth group will offer the same menu at a drive-thru line at the alley alongside the former ALMH east parking lot entrance, off Eighth Street.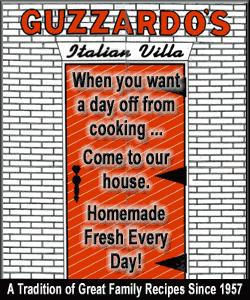 Free delivery in town will be available with orders of six or more prepaid tickets. Tickets are available from church and Oasis members, church or Oasis offices, or by calling Marilyn Armbrust at 732-4261. Tickets for the German meal are $8.50 and $4 for the hot dog meal. Profits will be evenly split between the Oasis for their programs and St. John UCC for their mission projects.
Co-chairs for this year's Germanfest are Wayne Mara, 737-6639, and Tonita Reifsteck, 732-9796, for St. John UCC; and Georgina Binzen, 732-6132, and Dennis Schrader, 871-4155, for the Oasis.
[Text from file received]