Obviously, some regions of North America are more island-rich than others. Due north of my home in central Minnesota, the border waters of Minnesota-Canada and up into Ontario have thousands upon thousands of islands. Maybe tens of thousands. Heck, maybe hundreds of thousands! I actually Googled "how many islands in Ontario" and I couldn't find an answer. I imagine it's just too big a job for someone to actually count them all up!

Right this second, on each and every one of those islands that has sufficient cover and feed for whitetails, there's probably a deer on it. In fact, there are likely several deer. One quick stroll around those water-surrounded refuges will yield so much sign (tracks, droppings, rubs, trails) that it boggles your mind.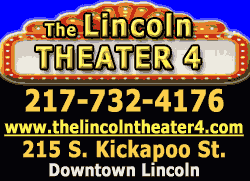 Many are surprised by this. But in lake country, a deer is as comfortable swimming to a place as he is walking. Once on an island, a deer seems to feel very secure. Any threat, be it man or wolves, can be seen coming from far away. And if a deer needs to make a quick escape, it's as easy as diving in. Once immersed, a deer is a lightning-fast swimmer despite their smallish "paddles."
My first island deer adventure occurred in Ontario. We filmed the rifle hunt for an episode of "Outdoor Secrets," and we received tons of positive fan feedback for introducing our viewers to a different way to chase whitetails. On that trip, we did drives for the deer on smaller islands that were manageably-sized for an effective "push." It was amazing how many animals we'd find even on pieces of ground that weren't much bigger than 15-20 acres.
In addition to driving deer on islands, the savvy hunter can approach the pursuit by still hunting or sitting on stand -- just as you'd do on the mainland. I have found that mornings seem to be more successful for this approach -- maybe because you can more easily get into position under the cover of darkness. After all, the only way in is by boat, which makes you easy to see. If you have an electric trolling motor, drive into the island under that silent, scent-free power.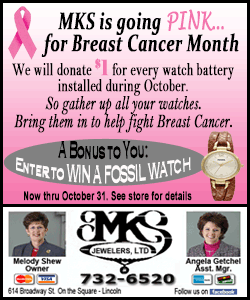 Plan your strategy when approaching an island for an ambush. Naturally you want the breeze in your face, or quartering against you. If it's a round island, try to approach where the topography is low and heavily covered. Deer will see you much easier from spots that have a high vantage point. When you make land, be whisper quiet when tying off your boat and gathering your gear. One clank against a boat hull can ruin an otherwise perfect morning.
If you're lucky enough to hunt a deer-rich island during the rut, prepare for action and force yourself to stay patient -- especially if a buck-doe chase ensues. On a smaller island, when a buck is bird-dogging a doe, they can only go so far. Invariably, that chase will zig and zag and double back, bringing the animals to your location eventually if you just sit tight.
Another advantage to hunting on islands is that after an animal is down, the drag is generally downhill to the water's edge. I'll take that any day!
I have only scratched the surface of the magic of island-hopping for whitetails. But if you want to give it a try, Ontario is the place to go, and www.GoHuntInOntario.com will lead you to the right outfitter for your adventure. It's a great site that's super helpful when planning your trip.
If you book a hunt and do some island deer hunting this year, please let us know how you do. We'd love to hear the story on our Facebook page and see pictures of your island trophy!

Good hunting.
[By BABE WINKELMAN]
Babe Winkelman hosts "Good Fishing" and "Outdoor Secrets," the most-watched fishing and hunting programs on television. Tune in on NBC Sports Network, Destination America, Velocity, Time Warner Sports Texas & New York, and many local broadcast channels. Visit Winkelman.com for airtimes and more information.