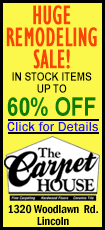 Their fathers leave the house each day, weapons dangling at their sides, to walk over the rocky, fertile red soil and through olive groves to the ruins of a smashed concrete house they use as cover. From there, they shoot at soldiers they see in the distance on the main road.
The handful of families is all that remains of this war-battered village.
Two weeks ago, Kfar Lata had some 10,000 inhabitants, mostly farmers who had built concrete homes on its rich soil with carefully stashed money, bringing prosperity to a once-tiny hamlet.
Now, it's one of the many ghost villages dotting the Syrian countryside, abandoned by residents and ravaged as soldiers and rebels spread through the area in roving battles.
Many of Kfar Lata's residents now form part of the flood of more than 5 million people displaced within Syria, and more than 2 million who have become refugees abroad.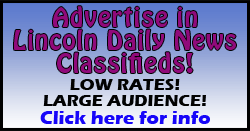 But the sprawling, three-generation family of Mohammed Kale refuses to leave their home; a boxy, multistory concrete structure that holds the entire family.
The men say they want to stay and fight. Their elder patriarch, 65-year-old Mohammed Kale, fears they will suffer if they leave their home, with no money and no prospects. They women say nothing -- in this traditional Syrian family, the women do not offer their names, nor their opinions to strangers.
The family lives surrounded by evidence of stubborn domesticity and war: A living room shelf displays a hand grenade and a vase of yellow plastic flowers, baby milk powder and medicine pills.
Returning home from battle, the men pile brick upon brick to mend a wall targeted during the shelling of the village.
The family's youngest baby was born during shelling. "We had to run to the fields to save ourselves," said her father, Ahmed Kale.
One of the family's little girls clutches a bright yellow toy. A little blonde boy sports a child's khaki army uniform costume and fiddles with a plastic rifle, playing in a patch of sunlight.
A young girl scrubs the flat concrete rooftop with a stiff broom and a bucket of water. It could be shelled at any minute, but cleanliness above all else is the way many of Syria's most impoverished cling to dignity and a sense of home.
Other women hang freshly done laundry out to dry. They make vegetable stew with rice, and stretch out their meager meals over as many days as they can, and boil water for coffee over a fire.
"If I am to move from the village, it will be to go to my grave," said the elderly patriarch, Mohammed Kale, leaning on his cane.
Follow AP photographers and photo editors on Twitter: http://apne.ws/15Oo6jo.
Copyright 2013 The Associated Press. All rights reserved. This material may not be published, broadcast, rewritten or redistributed.