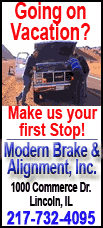 A National Court spokesman said Monday the six are charged with piracy, weapon possession and membership of a criminal group.
The six were arrested in January 2012 following a shootout when they allegedly tried to board the Patino vessel. The Defense Ministry said the attackers possibly mistook the warship for a freighter.
The six claim they are fishermen and had approached the ship for help.
The Patino formed part of a European Union flotilla fighting piracy in the Indian Ocean.
The trial is expected to end Wednesday.
The official spoke on condition of anonymity because of court rules.
[Associated Press; By CIARAN GILES]
Copyright 2013 The Associated Press. All rights reserved. This material may not be published, broadcast, rewritten or redistributed.