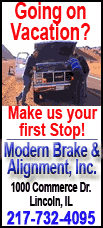 Led by middle linebacker Tony Gandolfi with a game-high seven tackles, the Railers recorded their second straight shutout by downing the Clinton Maroons 21-0.

Other defensive highlights included a quarterback sack by Marco Power and Coleman Atkins collecting his second interception of the season. The Railer defense has now gone 10 consecutive quarters without allowing a single point.

While the defense controlled the night, the offense got the fireworks started on their first two possessions to take a commanding 14-0 lead at halftime. Running back Trent Koehler scored both first-half touchdowns, with runs of 45 yards and 7 yards, while quarterback Griffin Turner hit running back Atkins on a 3-yard screen pass to add the 2-point conversion.

The Clinton defense answered the bell in the second half, forcing the Railers to punt on their first two offensive series, but the Railers would score one more time when Koehler found the end zone for the third time in the game on a 19-yard run late in the fourth quarter, giving him 10 touchdowns on the season.
This time the Railers brought out the kicking team to attempt their first "kicking" point-after-touchdown of the season, and kicker Gavin Gibbens split the uprights to conclude the scoring for the contest.
The Railers (4-3) conclude the season with a bowl game against the Chatham Titans Red team at Chatham Community Park. The Railers came up short against the Titans in a 26-7 defeat earlier this season.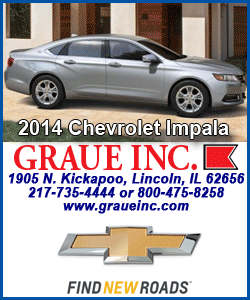 Lincoln stats
Passing:
Griffin Turner: 1 completion, 3 attempts, 3 yards, 0 touchdowns, 0 interceptions, 1 2-point conversion
Rushing:
Coleman Atkins: 17 rushes, 114 yards, 0 touchdowns

Trent Koehler: 11 rushes, 87 yards, 3 touchdowns

Gavin Gibbens: 2 rushes, 9 yards

Jamison Carter: 1 rush, 5 yards
Receiving:
Coleman Atkins: 1 reception, 3 yards, 0 touchdowns, 1 2-point conversion
Defense:
Tony Gandolfi: 7 tackles

Marco Power: 5 tackles, 1 sack

Jaden Klopp: 4 tackles

Coleman Atkins: 3 tackles, 1 interception

Bryton Fuchs: 3 tackles

Andrew Cline: 2 tackles

David Hurley: 2 tackles

Hayden Gellner: 2 tackles

Jude Bennett: 2 tackles

Devon Brady: 1 tackle

Gavin Gibbens: 1 tackle

Griffin Turner: 1 tackle

Drew McCray: 1 tackle

Trent Koehler: 1 tackle

Kylen Baker: 1 tackle

Gabe Work: 1 tackle

Dahylon Kusnerik: 1 tackle

Jake Baker: 1 tackle
[Text from file received]