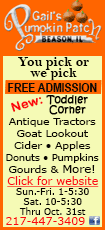 The purpose of the open house was to present plans and gather public comments for siding and track construction planned between Broadwell and Elkhart.

Logan County will have one place where trains can pull over as other trains pass. This is along the Union Pacific Railroad between Fogarty and Mount Fulcher.

Kyle Otte from IDOT explained that a 2-mile siding is there now. Almost 6.5 more miles would be added to create over 8 miles of side rail.

A detailed map of the side rail can be seen just below the flow chart on the IDOT website:
http://www.idothsr.org/pdf/
elkhart_ea_exhibit_boards_100113.pdf

The siding allows more passing opportunities for high-speed rail trains and dual use of tracks for passenger and freight trains.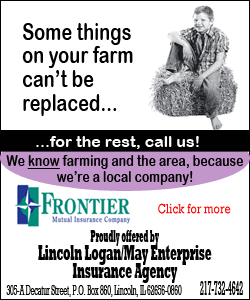 Janet Henderson from the project team said that the primary focus with this high-speed rail project is safety. Informing the public, providing awareness of the changes that are coming, is part of the project team's education efforts toward safety.
The rail project includes crossing upgrades that add four-quadrant roadway gates and additional signal communications. A car on the tracks causes gates to go back up and sends two separate signals to the train engineer to stop the train if need be. Pedestrian gates would be added. Additional protective measures would include decorative wrought-iron fencing in communities and chain-link fencing in rural industrial areas.
In addition to community presentations, Henderson also goes to schools and festivals. She says that kids are one of their best means of getting people informed. Children will go home and tell their parents what they learned and how important it is to understand the safety measures.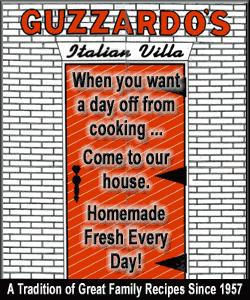 In the schools, Henderson will work with whatever time frame the administration would like to allow for presentations. She likes to have about 15 minutes to talk with younger children, 30 minutes with older kids and 45 minutes with driver education students. She's finding the kids to be very responsive and good communicators to the parents and the rest of the family. "It's great that kids are having an impact," she said.
The study team and IDOT will continue to solicit public comment as part of the environmental documentation. The normal period of comment for 14 days has been extended to 30 days. A public meeting to complete the environmental impact presentations is set to take place in Elkhart on Oct. 16.
People wishing to make comment before that can get a form at the Elkhart Library or go to the website, http://www.idothsr.org/.
The team members were excited about reaching this stage of the project, finishing the environmental impact aspect with public presentations. One team member recalled that prep work including the environmental studies began in 2004.
It was fortunate for Illinois that the basic design work had been completed and the project was ready when funds became available in 2010. With those funds, actual track work began. The project has both state and federal funding.
The 284-mile rail corridor between Chicago and St. Louis is expected to be completed for high-speed rail use with new tracks, crossings, safety measures, locomotives and cars by 2017.
[LDN]