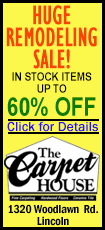 Upcoming sports
Hoop It Up -- Here's a way to have fun and stay active. Anyone 15 years and older can come out on Wednesday nights for pickup basketball games at the Y Activity Center from now until Dec. 18. Registration is open.
Kids Bike Ride -- The YMCA is hosting a bike ride on Saturday, Sept. 28, for kids ages 4 years through sixth grade. Parents of all participants ride for free! If you preregister by Sept. 26, save $3 off your registration fee.
Softball -- Swing into fall with softball Oct. 1-3. Kids ages 8-12 will learn the fundamentals of softball. New this fall, softball is free! Deadline for registration is Sept. 24.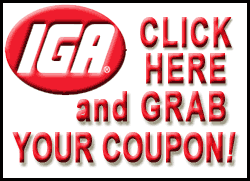 Capture the Flag -- Sign your kids up and join the YMCA group on Saturday, Oct. 12, for great outdoor fun at Kickapoo Park. Kids in first through ninth grade can participate. Deadline for registration is Oct. 3.
Harvest Run -- Take to the streets and help a great cause. Join the YMCA in the annual Harvest 5K run or 1-mile fun run/walk on Saturday, Oct. 26. Proceeds go toward the Harvest of Talents. Sign up before Oct. 24, and save $3.
School-age programs
Before- and after-school programs -- Looking for something for your kids to do after school? The YMCA has the perfect option. The Y offers an after-school program for kids in kindergarten through sixth grade at all District 27 schools, Chester-East Lincoln and Olympia South in Atlanta. Fourth- to sixth-grade children in Lincoln are picked up in the Y van and taken to the Y Activity Center for the preteen program. The Y also offers a before-school program for District 27 schools and Chester-East Lincoln. Registration for these programs is available throughout the school year.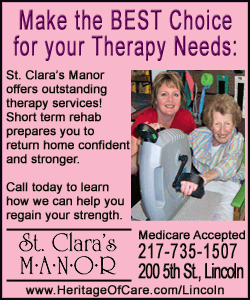 No school? No problem! -- The YMCA offers School's Out Fun Days. The Y provides recreation and playground fun, hands-on projects, guest speakers, arts and crafts, and much more. The special days for October are Friday, Oct. 11, for District 27 schools; Monday, Oct. 14 (Columbus Day) for District 27, Chester-East Lincoln and Olympia South; and Friday, Oct. 25, for District 27 and Olympia South. The deadline to register is two weeks prior to the scheduled day, and space is limited.
___
For more information about any of these events and programs or to register, stop by the YMCA office at 604 Broadway St. in Lincoln between 8 a.m. and 5 p.m. Monday-Friday, call 217-735-3915 or visit www.lincolnymca.org.
[Text from file received from Lincoln Area YMCA]