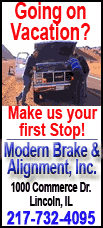 Speaker John Boehner on Sunday ruled out a vote in the House of Representatives on a straightforward bill to increase the borrowing authority of the U.S. government without concessions from President Barack Obama.
On the same day, Treasury Secretary Jack Lew said President Obama has not changed his opposition to coupling a bill to re-open the government and raise the nation's borrowing limit with Republican demands for changes in the health care law and spending cuts.
Lawmakers have until Oct. 17 to agree a deal to increase the nation's debt ceiling. Failure to strike a deal could cause the United States to miss payments on its debt. The Treasury warned last week that a default could push the economy into a downturn even worse than the Great Recession.
"Everything now is predicated on Washington," said Quincy Krosby, market strategist for Prudential. "That is what the market is focused on completely, getting a deal done to avoid a default."
The Dow Jones industrial average fell 100 points, or 0.7 percent, to 14,972 in early trading. The Standard & Poor's 500 index dropped nine points, or 0.5 percent, to 1,681. The Nasdaq composite fell 16 points, or 0.4 percent, to 3,791.
The losses were broad. All ten sectors in the S&P 500 dropped, led by banks and other financial companies.
Until now, the stock market has mostly moved sideways since the shutdown began at the start of the month, indicating that investors still expect lawmakers to come up with a deal. The S&P 500 is flat since the start of the month.