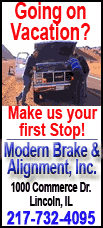 So Tibbles rented a horse. He met the men who had tipped authorities after spotting the girl and her kidnapper, and urged them to retrace their path through the rugged terrain to show what it looked and felt like to be there. It's one example of how Turness, NBC News' boss for two months, has tried to shake things up -- encouraging staff to take a hands-on approach and shake off signs of staleness.
She took over a television news division that has dominated its field for years but lately shown signs of staleness. ABC's "This Week" just scored a milestone victory over NBC's "Meet the Press" on Sunday morning. While Brian Williams' "Nightly News" still leads in the evening news ratings, things are tighter. The "Today" show's tumble is well documented.
Alarmed at the direction, NBC chose an outsider to give the division a fresh look. Turness is more than an outsider to the company, she's new to the country. She's the former editor for ITV News, Britain's top commercial news producer (she spent four years in the company's Washington bureau in the 1990s).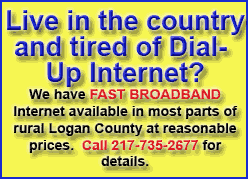 She's clearly been energetic and full of ideas, said "Today" anchor Matt Lauer.
"The new direction of the show is something that has me more invigorated than I have been in a long time," Lauer said.
"Today" debuted a high-tech set on Sept. 16. Speaking a few days before, Turness made it clear the changes were more than cosmetic: "Today" is more aggressively seeking newsmaker interviews and is minimizing lurid crime stories and some of the fluff in favor of more uplifting stories. Last week Savannah Guthrie visited the home of United Nations Ambassador Samantha Power for an interview, and the show featured a woman who survived the Kenyan mall massacre with her five children.
"Today" stationed Carson Daly in the studio's new "Orange Room," where he monitors social media feedback and what stories are trending. With Daly and Willie Geist part of the team, "Today" regularly features two people considered potential successors to Lauer.
The morning show was one of the most lucrative on television during its glory years between 1995 and 2012. Turning things around is a top priority, and Turness frequently begins her day in the "Today" control room. "Today" has spent more than a year behind ABC's "Good Morning America" in the ratings now, losing by nearly 800,000 viewers during the week of Sept. 23.
Except for a reception showing off the new set, Turness has kept a low public profile.
"My focus right now is on defining our brands, defining our content and working on a long-term strategy to best prepare NBC News for the future," she said. "While I'm truly grateful for the invitation, I feel it's a bit too early to talk about any of this now."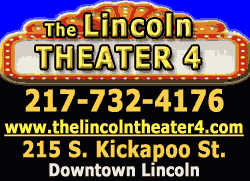 One of her predecessors as NBC News president said that's not a bad idea.
"What she needs to do is have a triumph somewhere," said Richard Wald, a Columbia University professor who was a news executive at both NBC and ABC. "It doesn't matter where, but something valuable in terms of how she will face the future. Then she can begin talking. Until then, her best bet is to remain quiet."
People at NBC say Turness has been active with suggestions on how stories should be covered. For example, she encouraged reporter Miguel Almaguer when he was covering the Colorado flooding to step beyond a dispassionate tone and describe to viewers all that he was seeing. He hiked two hours with a digital camera to the cutoff community of Jamestown, Colo., that other reporters hadn't gotten to yet.