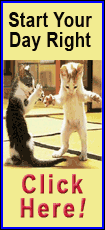 The filing says Kasem is suffering from advanced Parkinson's disease and is being isolated from his children, friends and family members by his wife.
The petition for conservatorship filed Monday brought a long-running family feud into the courts. The applicants, Julie, Kerri and Mike Kasem, contend that Kasem's wife Jean refuses to tell them the name of their father's primary care physician and they are unable to check on his condition.
Julie Kasem, who has a master's degree in medicine, and her husband, Dr. Jamil Aboulhosn, presented papers signed by her father in 2007 giving them power of attorney over his health care in the event he was unable to make such decisions himself.
But they said they are unable to fulfill their duties because Jean Kasem, his wife of 30 years, refuses to provide access to Kasem or the name of his doctor.
Attempts to reach Jean Kasem were unsuccessful.
The 81-year-old Kasem, who gained fame with his radio music countdown shows, "American Top 40" and "Casey's Top 40," was also the voice of Shaggy in the cartoon "Scooby Doo."