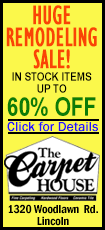 The 65-year-old Michigan rocker and staunch firearms and hunting advocate characteristically made no secret about where he stands, citing a recent piece he wrote for a conservative website entitled "Make my Day, Shut it Down."
"The government is so out of control. It is so bloated and infested with fraud and deceit and corruption and abuse of power," he said Monday. "The American government today will go down and the American people, it breaks my heart to say ... will go down as the dumbest, most unappreciative society in the history of humankind."
Nugent said government overreach and incompetence goes back decades, but it's at its worst under President Barack Obama. He described Obama as a "monster in the White House" who "wouldn't qualify to drive my tour bus."
Nugent drew the attention of the Secret Service last year when he said he would be "dead or in jail" if Obama was re-elected. He said this week that he wasn't making threats -- he was merely afraid for his life and others because law-abiding farmers, ranchers and small business owners have been targeted by what he considers overzealous government agents. The case was closed.